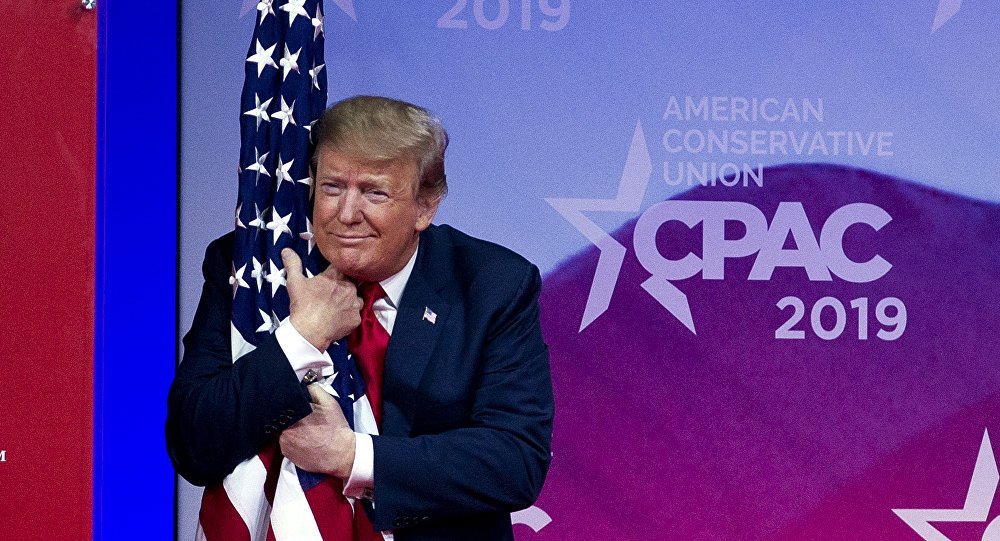 Donald Trump will speak at the annual Conservative Political Action Conference (CPAC) on February 28 in Orlando. This year's CPAC theme is "AMERICA UNCANCELED."
It looks like Trump is getting the old band back together. Speakers include Kristi Noem, Mike Pompeo, Ben Carson, Ron DeSantis, Scott Walker, Sarah Huckabee Sanders, Jon Voight, Larry Kudlow, Matt Whitaker, Pam Bondi, Charlie Kirk, Marsha Blackburn, Tom Cotton, Ted Cruz, Josh Hawley, James Lankford, Rick Scott, Mo Brooks, Madison Cawthorn, Matt Gaetz, Jim Jordan, Devin Nunes, Steve Scalise, and Dan Bongino.
Sponsors include the American Conservative Union, Fox News, The Washington Times, The Epoch Times, The Heritage Foundation, Turning Point USA, Young America's Foundation, and Rumble.
MAGA swag will be available in the exhibitors hall, including hammocks! You can also get information about the Liberty University School of Law.