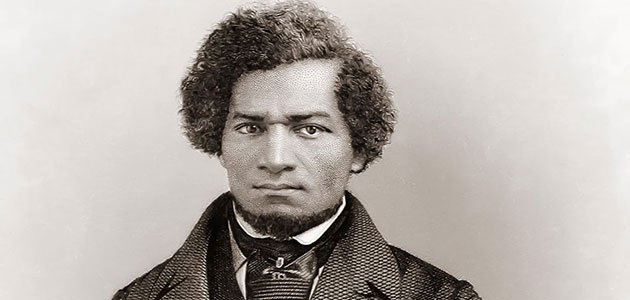 Kevin McCarthy made a Black History Month video. It featured African American leader Frederick Douglass. Watch:
Yale historian David Blight, the author of the definitive biography of Douglass, Prophet of Freedom, commented on McCarthy's videos at the Los Angeles Times. Here is a taste of his piece:
McCarthy's office should read a little beyond the mere surface of Douglass' legend before appropriating him to their political ends.
And that is exactly the purpose of the Feb. 14 statement. McCarthy even uses Douglass to shill for the Trump White House's appalling 1776 Commission. "Today we live at a time when the principles Douglass stood for are increasingly neglected or maligned," McCarthy writes. "Our children are being alienated from our past and taught that Americans are racist, hateful, and evil."
No, congressman, that is not how most of us teach American history. Teaching hard tragedies and complex triumphs is so much more interesting than candy-coated Tootsie Pops.
McCarthy cannot invoke Douglass without taking ugly shots at "the left – encouraged by the silence of Democrat leaders, including the Speaker of the House – [who] are trying to erase our story." Those of us who teach American history did not know that Nancy Pelosi is such a threat to our curriculums.
He goes so far as to say that "the mobs that Democrats encourage destroy property."
"Mobs," Congressman McCarthy? You should leave that topic alone now.
Read the entire piece here.