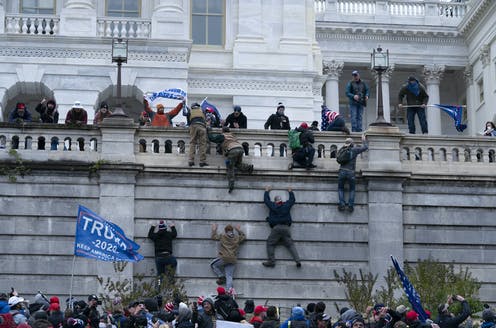 This afternoon the House impeachment manager showed these videos:
And these:
Here are some tweets worth considering:
Why doesn't it surprise me that Fox News cut away from the trial:
Some of Trump's favorite evangelicals are also weighing-in:
The response of Liberty University' Fakirk Center's Charlie Kirk is deflect, deflect, deflect:
Franklin Graham is retweeting articles from Alt-right Breitbart news:
Graham gets more detailed at his Facebook page:
There's nothing in the Constitution that allows them to do this—they're just making the rules up as they go. It's obvious that Donald Trump's enemies are terrified that he might have a political future that would threaten their positions and their agendas. Let's pray for our country and our leaders in Washington today. This impeachment is just further dividing our country when they should be focused on so many other issues. President Biden could take the leadership and speak out to condemn this evil hypocrisy.
Here is Gary Bauer on his Facebook page:
The Democrat impeachment managers took a totally normal statement about fighting for our country, rhetoric that I guarantee virtually every senator has used in their own speeches, and twisted it into a call for physical violence.
If that is incitement to violence, then every leftist who urged progressive activists "to fight for social justice" is responsible for the rioting in our cities last summer.
Need further proof that they deliberately took the president's remarks out of context? The Democrat impeachment team censored the part of Trump's speech where he rejected violence, telling supporters to march "patriotically and peacefully" to the Capitol to "cheer on" congressional conservatives.
If any jury in a court of law was shown a doctored video like that, defense attorneys would demand a mistrial and it would be granted.
There's no question that a relatively small number of people involved in the January 6th rally on Capitol Hill did tremendous damage to the rule of law. But tremendous damage was also done to the rule of law yesterday by the Democrat impeachment managers and the senators who tolerated that video.
The pastor who hosted the "Evangelicals for Trump" rally in January 2020 (I wrote about it here) turns out to be a charlatan. This picture was taken at his church on that day: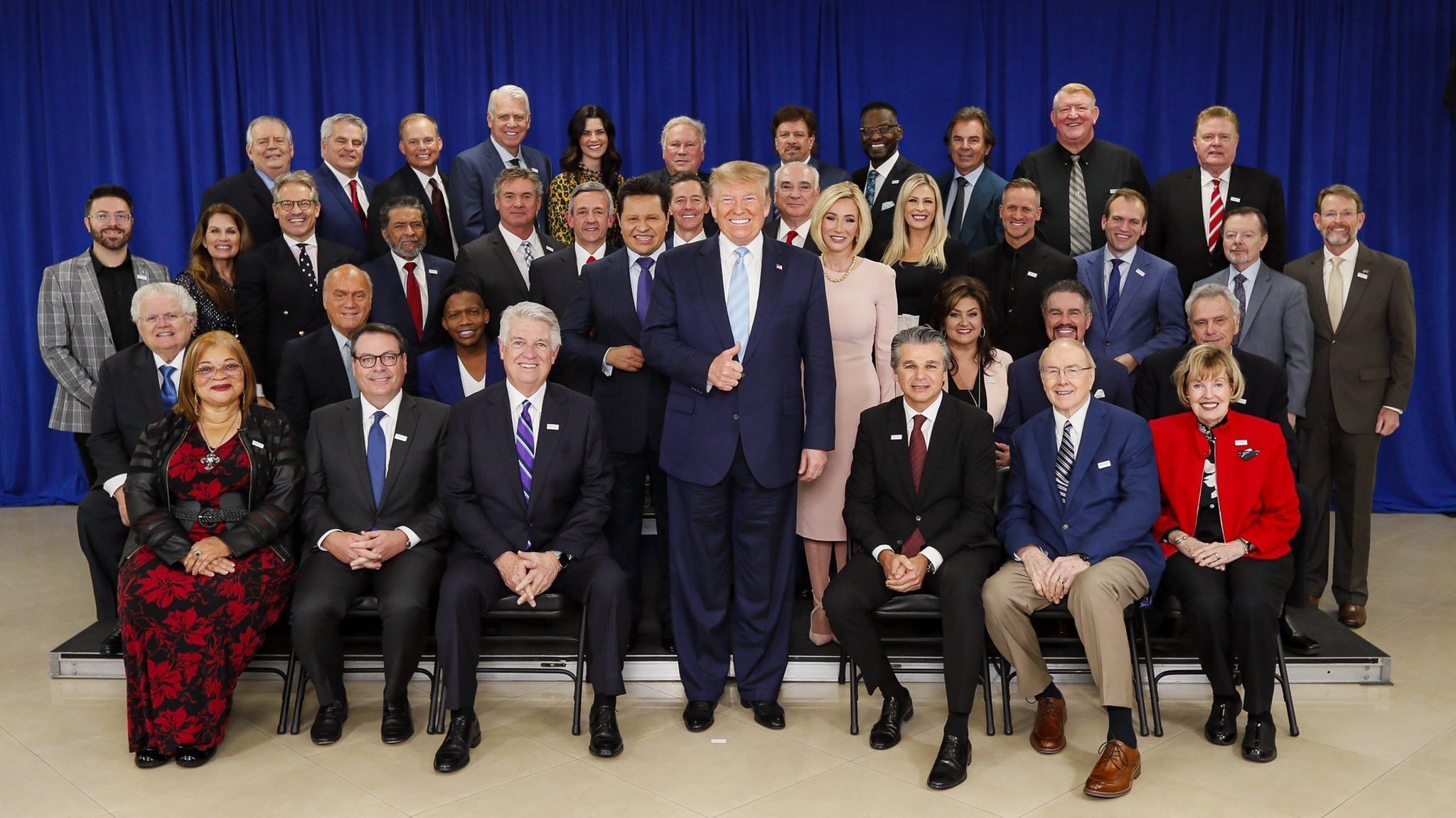 David Brody of Christian Broadcasting Network continues to confuse me:
It's all a scam:
Meanwhile, the rest of the former court evangelicals are silent today.