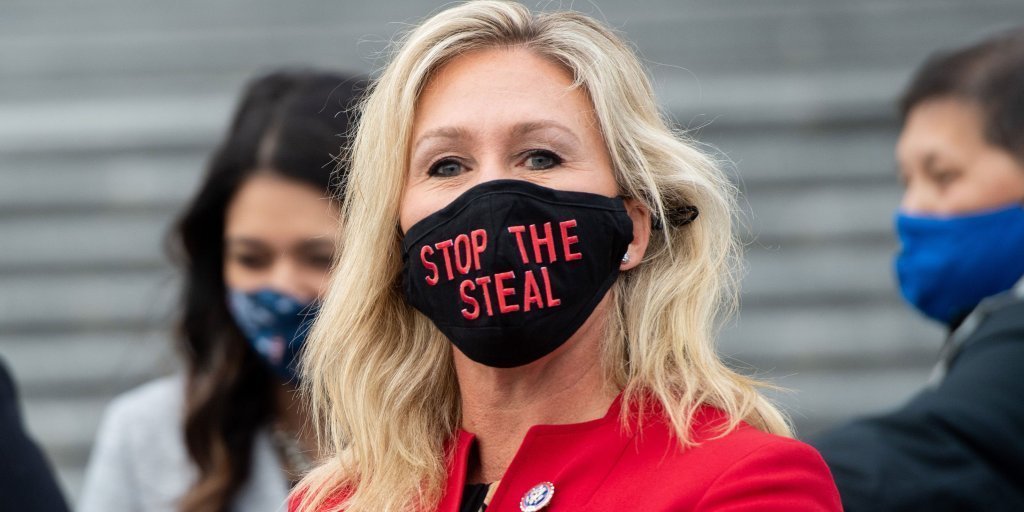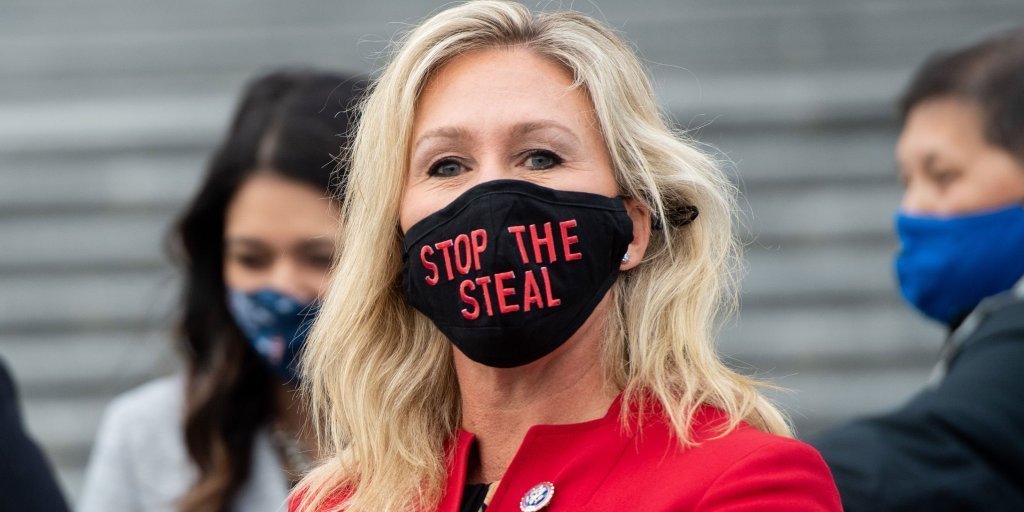 Here is Washington Post columnist Michael Gerson on the current state of the GOP:
One of the most important strands of our founding ideology is civic republicanism. In this tradition, the common good is not automatically produced by a clash of competing interests. A just society must be consciously constructed by citizens possessing certain virtues. A democracy in particular depends on people who take responsibility for their communities, show an active concern for the welfare of their neighbors, demand integrity from public officials, defend the rule of law, and respect the rights and dignity of others. Without these moral commitments, a majority is merely a mob.
What type of citizen has Trump — and his supportive partisan media — produced? Rep. Marjorie Taylor Greene (R-Ga.) still holds her job in Congress because she is representative of ascendant MAGA radicalism. Those who reflect her overt racism, her unhinged conspiracy thinking and her endorsement of violence against public figures are now treated as a serious political constituency within the Republican Party. Trump has come down firmly on Greene's side. One participant in the Jan. 6 attack sent a video to her children saying: "We broke into the Capitol. . . . We got inside, we did our part. We were looking for Nancy [Pelosi] to shoot her in the friggin' brain, but we didn't find her." The detail that gets to me? She sent this to her children. She was living in a mental world where vile, shameful things are a parent's boast. And she saw her actions as the expression of a public duty — an example of doing her part.
Call this civic barbarism. Instead of promoting the values of responsible citizenship, Trump and his media enablers are elevating and blessing the very worst among us. They are making many Americans less suited for self-government and more dangerous to their neighbors. And they are doing so for the reason some of the Founders most feared: To lead the mob against true democracy.
How can anyone view the trashing of our founding tradition as evidence of patriotism? Because some have adopted a very different political philosophy than the Founders held. This approach to government promises the recovery of a mythical past. It feeds a sense of White victimhood. It emphasizes emotion over reason. It denigrates experts and expertise. It slanders outsiders and blames them for social and economic ills. It warns of global plots by Jews and shadowy elites. It accepts the lies of a leader as a deeper form of political truth. It revels in anger and dehumanization. It praises law and order while reserving the right to disobey the law and overturn the political order through violence.
Read the rest here.