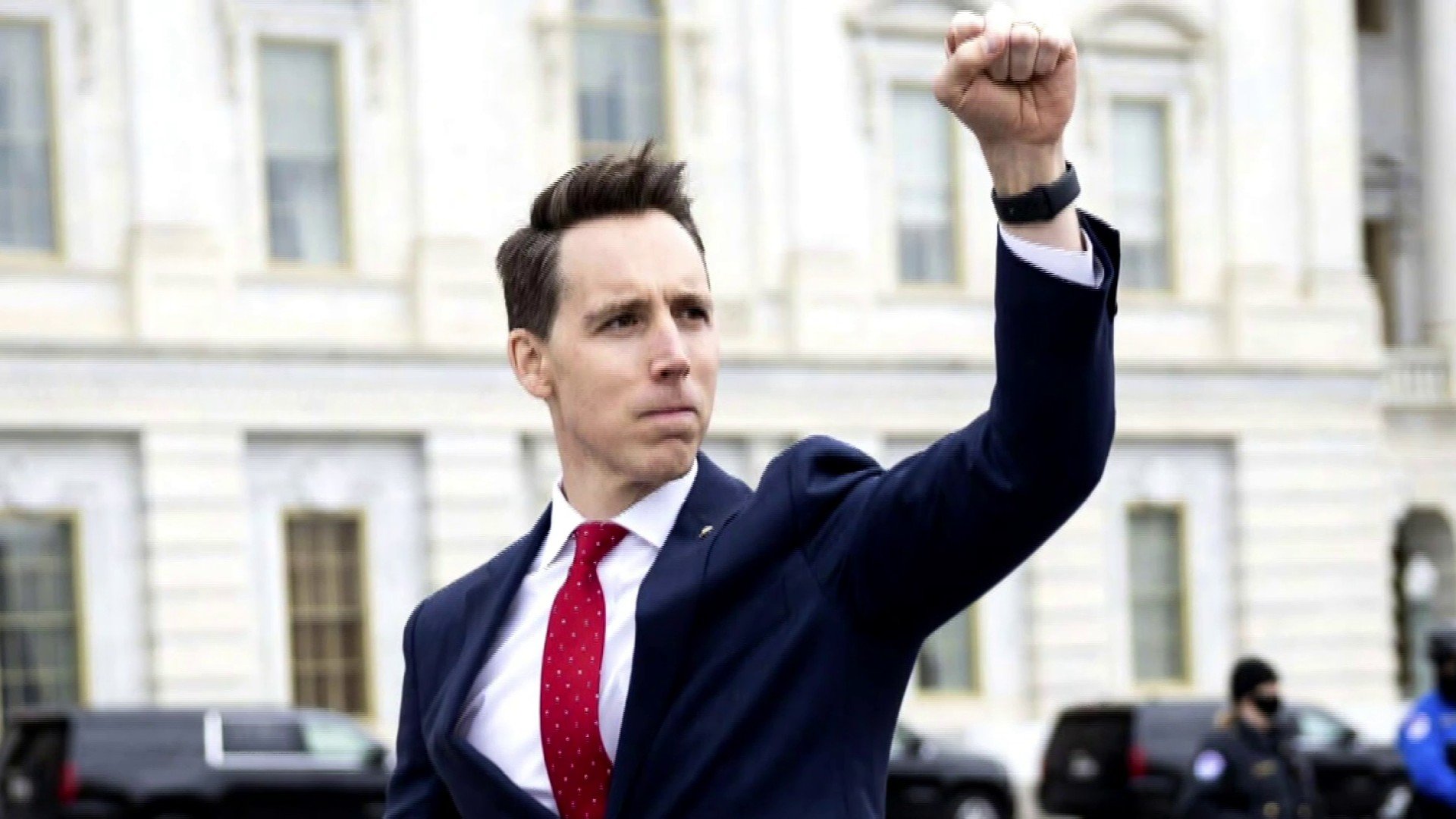 Some of you remember Josh Hawley. The Missouri lawmaker was the first Republican senator to say he would challenge the 2020 Electoral College vote. He is one of the many people responsible for the January 6, 2021 insurrection on the U.S. Capitol.
Conservative writer David French seems to agree with me here:
Now Hawley has turned to the pages of the New York Post (circulation 230,634 print and millions online) to complain about losing his Simon & Schuster book deal.
Here is a taste of his op-ed:
On behalf of the voters of my state, I raised a challenge to the presidential electors from Pennsylvania after that state conducted the election in violation of the state constitution. Maybe you agree with me. Maybe you don't. But whatever your view, corporate America's rush to cancel those it dislikes should trouble you.
In my case, it started with leftist politicians demanding I resign from office for representing the views of my constituents and leading a democratic debate on the floor of the Senate.
Taking that cue, a corporate publishing house then canceled a book it had asked me to write. Ironically enough, the book is about political censorship by the most powerful corporations in America. (And will be published by an independent publishing house.) Now corporate America is canceling my political events, because two parties are apparently one too many for their taste.
It will get worse. The tech titans have already booted dozens of conservatives off social media, and if they have their way, half the House Republican conference will be expelled from Congress. The corporate titans seem to believe that the only way to get a democracy to their liking is to eliminate all threats to the Democratic Party's unified control of government.
The alliance of leftists and woke capitalists hopes to regulate the innermost thoughts of every American, from school age to retirement. And they've trained enforcers of the woke orthodoxy to monitor dissent or misbehavior. A "Karen" who cuts the wrong person off in traffic gets followed home on a livestream and shamed into crying for mercy as her license plate is broadcast to an online horde eager to hound her out of a job.
Read the entire piece here.
I have a hard time sympathizing with a senator complaining about free speech in an op-ed published in a major New York newspaper. Hawley, by the way, also has 572,000 Twitter followers and the power to speak on the floor of the United States Senate with the C-SPAN cameras rolling. I don't know the size of the monetary advance he received from his new book deal with conservative Regnery Publishers, but I am sure it was lucrative.
But there seems to be something else going on here. In December 2020, New York Magazine writer Jonathan Chait made an interesting observation about Hawley. He wrote: "As a prep school kid with degrees from Stanford and Yale, he still craves the respect of elites, and wishes to be seen as a serious intellectual, rather than just a crafty huckster with a nose for hot-button slogans that play on Fox News."
The elites whose approval Hawley craves might be impressed with a book published by Simon & Schuster, but a book published by Regnery will place Hawley in the Fox News crowd. Regnery's list includes books by conservative pundits such as Michelle Malkin, Dennis Prager, David Limbaugh, Ann Coulter, and Eric Metaxas.
Perhaps this has less to do with free speech and more to do with Hawley's ambitions.