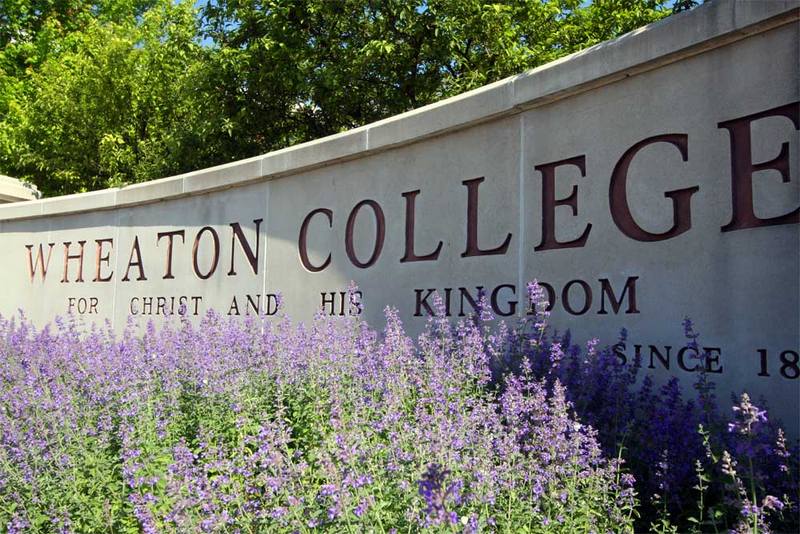 Several colleges have released statements:
Shirley Hoogstra of the Council for Christian Colleges and Universities acknowledged the insurrection's connection to "systemic racism" and "racial disparities." She also affirmed the Electoral College results. (Sadly, we need to mention this because so many evangelicals believe the election was stolen). Nothing in her statement references Trump's role in inciting the riot.
Wheaton College lamented "the way perpetrators used the name of Jesus" to promote violence, but the official college statement says nothing about Trump's role in inciting the riot.
Paige Comstock Cunningham, the interim president of Taylor University, condemned the violence, racism, and use of Christian symbols. The statement says nothing about Trump's role in inciting the riot.
Robert Whitaker, the president of Anderson University in Anderson, South Carolina, lamented the violence and the contentious nature of American politics. He seems to defend Trump against the critics who do not respect the office of the president and thus undermine civility. He reminds the Anderson community that Christians should not place their hope is not in politics.
Corban University (Salem, Oregon) laments the violence. The vague statement says nothing about Trump's role in inciting the riot.
Most evangelical colleges did not issue formal statements about the January 6, 2020 insurrection. Those who did issue statements were careful not to condemn Trump. Why? I think the answer is obvious. Many of these schools have pro-Trumpers in their constituencies.
ADDENDUM: (11:49 AM): Since I published this post I have learned that the Wheaton College faculty also issued a statement:
The January 6 attack on the Capitol was characterized not only by vicious lies, deplorable violence, white supremacy, white nationalism, and wicked leadership—especially by President Trump—but also by idolatrous and blasphemous abuses of Christian symbols. The behaviors that many participants celebrated in Jesus' name bear absolutely no resemblance to the Christian teachings or ethics that we submit to as faculty and staff of Wheaton College. Furthermore, the differential treatment displayed by those with a duty to protect in their engagement with rioters who trespassed on the Capitol grounds illegally, when compared to recent protests over police brutality in D.C. last summer, illustrates the ongoing reality that systemic racism in our country is tragically and undeniably alive and well. These realities are reprehensible. Our Christian faith demands shining a light on these evils and the simultaneous commitment to take appropriate action.
In the days and weeks preceding January 6, many more leaders, including many evangelical leaders, could have spoken truth to the disillusioned supporters of President Trump—diminishing the prospects for violence and bolstering the witness of Christian love and the call for justice in our civic life. Some did. However, many wittingly propagated lies, or were unduly silent in a just cause. Our Christian faith demands greater courage. 
We repent of our own failures to speak and to act in accordance with justice, and we lament the failures of the Church to teach clearly and to exercise adequate church discipline in these areas. Moreover, we grieve over the inadequate level of discipleship that has made room for this type of behavior among those who self-identify as Christian. We pray that the Holy Spirit will reveal to us all manner of idolatry, and we commit to speaking plainly against it wherever and whenever we find it.  We commit ourselves to a more faithful witness in our callings as the faculty and staff of Wheaton College, and will work diligently to provide ample opportunities to show students, as well as the larger Wheaton College and Christian community, how to practice discernment in civic engagement, to demonstrate the connections between love and justice, and to courageously communicate the truth—even and especially when the truth is difficult to hear.
We pray that, in so doing, we will fulfill the Lord's requirement of us: "To do justice, to love mercy, and to walk humbly before our God" (Micah 6:8).