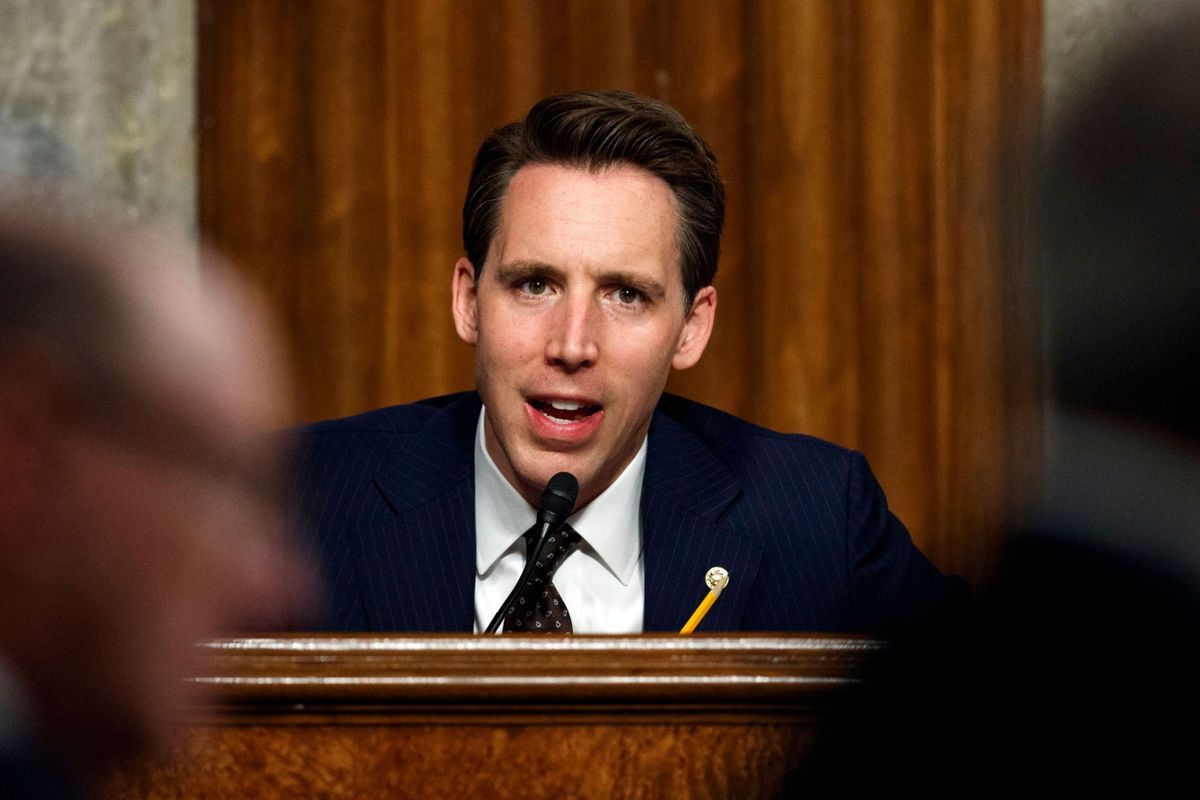 The New York Times is reporting that Simon & Schuster canceled the publication of Hawley's forthcoming book after the Missouri senator objected to the results of 2020 Electoral College. Hawley's book was titled The Tyranny of Big Tech and it was scheduled to be published in June. Here is a taste of Elizabeth Harris's and Alexandra Alter's piece:
"We did not come to this decision lightly," Simon & Schuster said in a statement. "As a publisher it will always be our mission to amplify a variety of voices and viewpoints: At the same time we take seriously our larger public responsibilityas citizens, and cannot support Senator Hawley after his role in what became a dangerous threat."
Hawley responded to the news on Twitter:
Here is a larger version of Hawley's statement:
If this is a contract dispute, Hawley has every right to fight it. But this does not seem to be an assault on the First Amendment. Simon & Schuster is a private publishing firm.
Hawley says that "only approved speech can now be published." This is actually true. Simon & Schuster can "approve" most any "speech" (or book) they want to approve. This whole thing is silly. Let's just say an evangelical publisher, such as Thomas Nelson or Zondervan, decided to the cancel the book contract of a Christian leader who did something unethical. Hawley, an evangelical Christian, would be one of the first politicians to defend that publisher's right to cancel the contract.
In the end, of course, it all comes down to this: