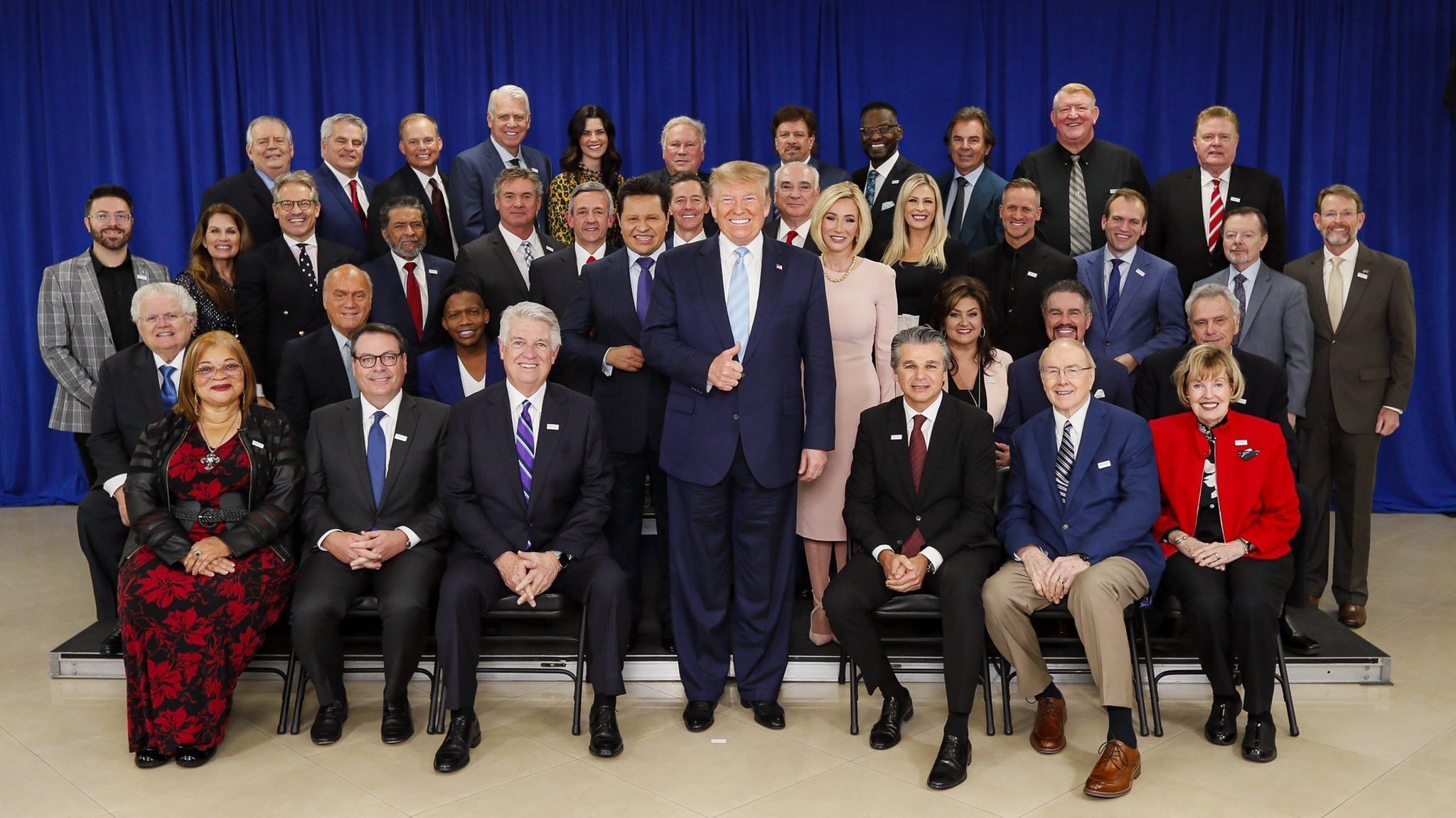 Donald Trump spoke yesterday about election fraud. Trump said that the United States electoral system is "under siege." He held up charts and graphs that no one could read. Reminder: Trump delivered this speech on December 2, almost one month after Election Day. Within the last week nearly all the states, including Georgia, Pennsylvania, Michigan, Wisconsin, Arizona, and Nevada certified the election and confirmed a Biden victory. This is sheer madness.
Court evangelical Eric Metaxas posted Trump's video message on his You Tube page:
He also posted a video of a "Stop the Steal" rally in Georgia. The speakers at this rally attacked GOP governor Brian Kemp. One speaker compared the Trump conspiracy theorists to Jesus Christ.
Today Eric Metaxas is turning to convicted criminal Roger Stone as his election fraud expert.
Finally, Metaxas talked about his "faith influences his support for American principles as well as the president." His embrace of these voter fraud conspiracy is rooted, he claims, in the "God of scripture who moves in history." This is bad history and bad history. Today someone asked me if Metaxas really believes his stuff or his promotion of the voter fraud conspiracy is "just a grift." I think Metaxas actually believes he is a modern-day Wilberforce and Bonhoeffer. He acknowledges that his friends think he has "gone nuts," but he said that their concerns are "absurd."
Today conservative journalist Jonah Goldberg had a hilarious tweet:
Charlie Kirk, the founder of Liberty University's Falkirk Center, is still pressing the election fraud narrative:
Trump lawyer Sidney Powell joined last night's "election integrity" prayer meeting.
Robert Jeffress is still making predictions about Donald Trump. Right Wing Watch gets this right:
Paula White is praying. I wonder what she wants to "change":
Jack Graham: