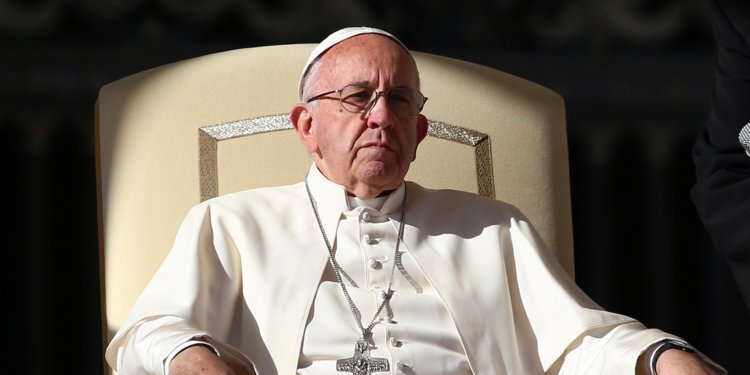 Yesterday at The New York Times, Pope Francis published an excerpt of his new book Let Us Dream: The Path to a Better Future. He offers a devastating critique of the selfishness that we Americans try to pass off as "freedom" or "liberty." Here is a taste:
With some exceptions, governments have made great efforts to put the well-being of their people first, acting decisively to protect health and to save lives. The exceptions have been some governments that shrugged off the painful evidence of mounting deaths, with inevitable, grievous consequences. But most governments acted responsibly, imposing strict measures to contain the outbreak.
Yet some groups protested, refusing to keep their distance, marching against travel restrictions — as if measures that governments must impose for the good of their people constitute some kind of political assault on autonomy or personal freedom! Looking to the common good is much more than the sum of what is good for individuals. It means having a regard for all citizens and seeking to respond effectively to the needs of the least fortunate.
It is all too easy for some to take an idea — in this case, for example, personal freedom — and turn it into an ideology, creating a prism through which they judge everything.
And this:
The pandemic has exposed the paradox that while we are more connected, we are also more divided. Feverish consumerism breaks the bonds of belonging. It causes us to focus on our self-preservation and makes us anxious. Our fears are exacerbated and exploited by a certain kind of populist politics that seeks power over society. It is hard to build a culture of encounter, in which we meet as people with a shared dignity, within a throwaway culture that regards the well-being of the elderly, the unemployed, the disabled and the unborn as peripheral to our own well-being.
To come out of this crisis better, we have to recover the knowledge that as a people we have a shared destination. The pandemic has reminded us that no one is saved alone. What ties us to one another is what we commonly call solidarity. Solidarity is more than acts of generosity, important as they are; it is the call to embrace the reality that we are bound by bonds of reciprocity. On this solid foundation we can build a better, different, human future.
Read the entire piece here. I would apply the Pope's message to certain evangelical understandings of "religious liberty" as well.