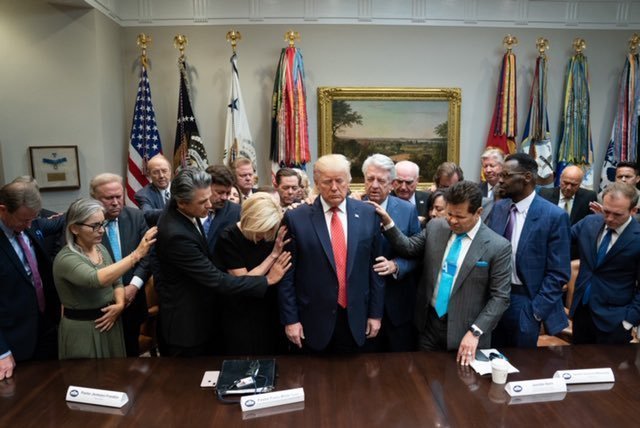 As we enter the final days of Trump, let's see how his evangelical water-carriers are doing:
Jenna Ellis loves Donald Trump. It seems like she is hoping Trump takes her with him after he leaves office. If Trump's presidency is just a big episode of "The Apprentice," Ellis is one of the candidates vying for a place of employment in the Trump Inc. Perhaps she can be the new Amarosa. If this happens, will she need to quit her position as a spokesperson for Liberty University's Falkirk Center?
This is not really something to brag about:
Liberty University's Falkirk Center founder Charlie Kirk has never met a pro-Trump conspiracy theory he didn't like:
Lance Wallnau is ready to fight a spiritual battle (and sell some books). From his Facebook page:
We are facing a different kind of American storm, an ideologic storm empowered by hell and intent on redefining who we are as a nation. Our internal divisions are increasingly fed and inflamed by foreign governments, such as the EU, globalists, and China. Under the clever disguise of noble-sounding causes, well-funded activist organizations spread confusion and feed societal fragmentation as they lay siege to our minds, our cities, and our nation's soul. They will not stop until all the political and judicial levers of power are in their hands.Don't go into the battle of spiritual warfare without being properly equipped. Let me walk you through the Bible and what's happening in America right now. Request your copy of God's Chaos Code at GodsChaosCode.com
Court evangelical journalist David Brody is interviewing Diamond and Silk:
And he is taking a shot at Wolf Blitzer:
And he mocks John Kerry, Al Gore, and climate change:
Eric Metaxas is not giving up:
Today on his show Eric Metaxas has a tech-guy from Denver telling a story about how "a security genius at the Dominion Voting Machines who promised Antifa members a Trump loss." Every say Metaxas solidifies his reputation as a full-blown conspiracy theorist. It is also disgusting to watch him spiritualize the voter fraud conspiracy.
One of Trump's most vocal court evangelicals, Robert Jeffress, has not said a thing about the election in weeks.