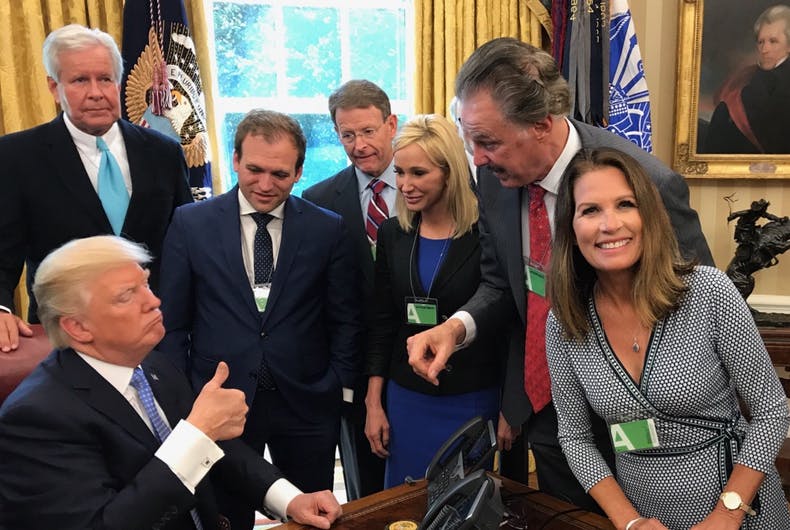 I often get asked something like this: "Why do you waste your time writing about Trump's court evangelicals?" Or angrier people say this to me: "Give it up. You have Trump derangement syndrome. Start writing about something else." I get several e-mails a week from people who feel the need to tell me these things.
These are fair questions/observations. I, of course, am no Trump fan. I think he is bad for the nation and the church. My book Believe Me covers this and my blog serves as a form of anti-Trump criticism.
But what I do here is also related to my calling as an American historian. Historians serve society in many ways. Sometimes we write new interpretations of well-known events. At other times we shed light on characters whose stories have yet to be told. Occasionally historians write magisterial accounts of the past that change the way we think about the world. And, of course, we teach people about the past and how to think historically.
And every now and then historians serve society by documenting, curating, and describing what happened in the past so that we have a record upon which future historians–maybe even this historian–can build. This dimension of the historian's vocation is needed more than ever in the age of Trump.
As Harvard historian Jill Lepore wrote recently in a Washington Post op-ed:
In the aftermath of the Trump administration…the need for a full and accurate historical record will be especially great. There is every reason to fear that the administration will destroy the evidence of its malfeasance and incompetence, especially its abuses of human rights, its violations of the Constitution, and its handling of the coronavirus pandemic.
Does Lepore's concern apply to the story of evangelicals in the age of Trump? I doubt any Trump evangelicals are destroying documents, but one day people will need to remember what evangelicals did and said between 2015 and 2020.
I hope my blog might serve as a record for future historians writing about evangelicalism during the Trump ascendency. Sometimes it is good to have this stuff all in one place. For example, when I wrote The Bible Cause: A History of the American Bible Society I benefited immensely from mid-20th-century church historian Kenneth Scott Latourette's notes on his unfinished history of the American Bible Society.

I hope people will read my court evangelical posts as both a form of criticism and a kind of public notetaking. Maybe one day someone will find my posts helpful as they try to make sense of the Trump presidency.
I love being a historian. Throughout my career I have tried to practice my vocation in as many ways as possible: teaching, writing monographs, writing trade books, writing textbooks, blogging, tweeting, working with teachers, YouTube videos, podcasting, public speaking, reviewing, and consulting. And right now the historian's call to document, curate, and describe (with perhaps a little criticism thrown-in for good measure 🙂 ) feels right.