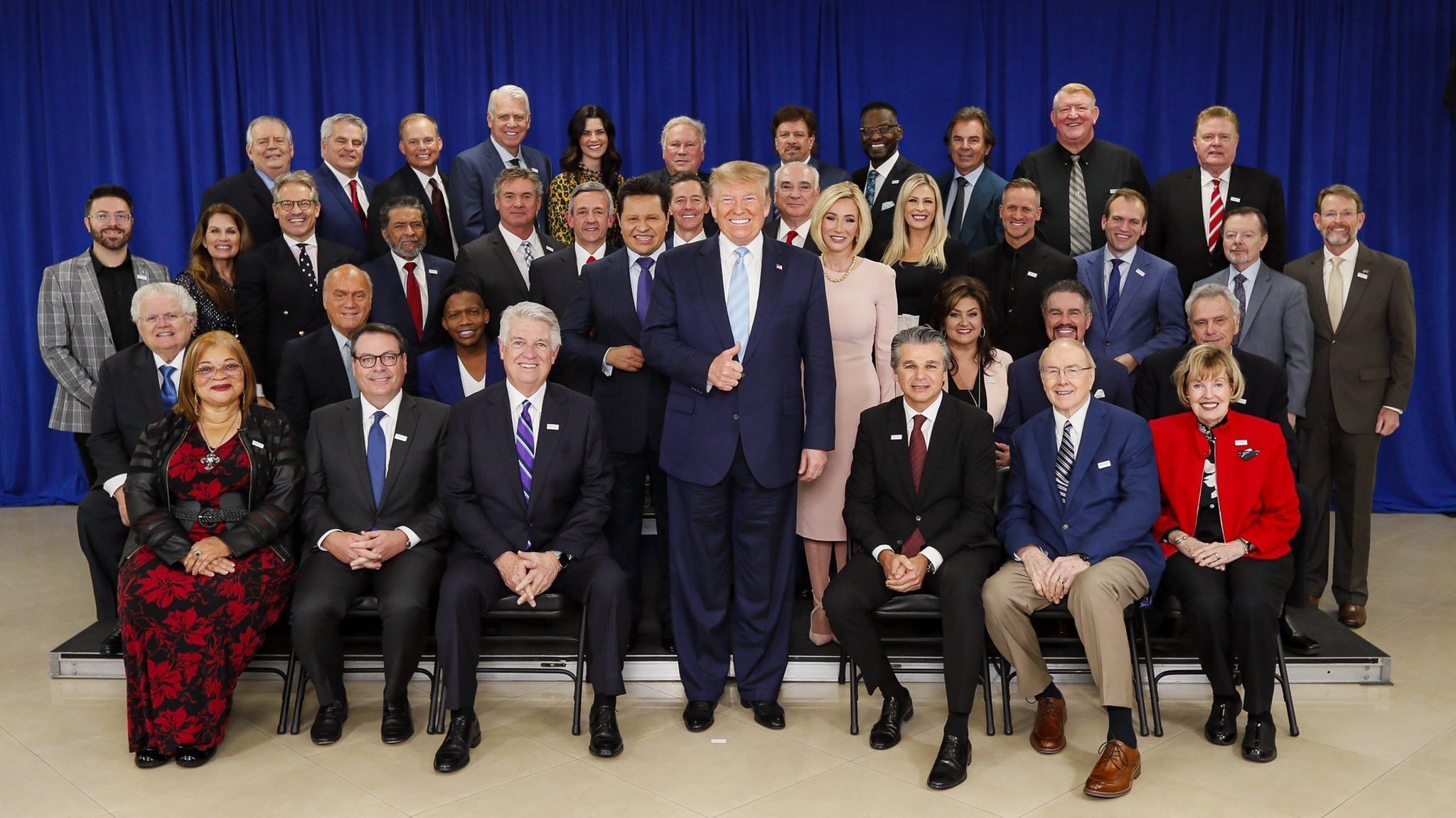 Trump and his crack legal team are still claiming election fraud. On Saturday, U.S. District Court Judge Matthew Brann wrote, "One might expect that when seeking a startling outcome, a plaintiff would come formidably armed with compelling legal arguments and factual proof of rampant corruption…that's not what happened." Brann dismissed the case with prejudice. This means that the Trump campaign cannot resubmit the case. Pennsylvania Senator Pat Toomey called Brann "a longtime conservative Republican whom I know to be a fair and unbiased jurist."
Trump adviser and former New Jersey governor Chris Christie called Trump's legal team, which includes Rudy Giuliani, Sidney Powell, and former Colorado Christian University professor and current Liberty University spokesperson Jenna Ellis, a "national embarrassment.
Trump still refuses to admit defeat and is not cooperating with Joe Biden on a peaceful transition of power. Most sitting GOP members of Congress are unwilling to admit that Trump lost the election and refuse to call Joe Biden "president-elect." A national embarrassment indeed.
The court evangelicals are another group of Trump supporters clinging to hopes of an election reversal. While a few of Trump's evangelical advisers have gone silent, a few are still praying for a miracle. Let's check in on them:
Jack Graham is still not sure "truth" and "transparency" has prevailed:
Interesting:
I think we all understand Paula:
Eric Metaxas is still holding "election integrity" prayer meetings. He held one last night. James Dobson was involved. So is Jim Garlow:
Metaxas is also promoting this Newsmax video. On Parler, Metaxas promoted a video in which Alan Dershowitz predicts Trump will win the aforementioned Pennsylvania case.
A tweeter mocked Biden's stutter. Court evangelical journalist David Brody of the Christian Broadcasting Network (CBN) retweeted him:
Liberty University spokesperson Charlie Kirk is still fighting the "good" fight:
Lance Wallnau:
Liberty University's Falkirk Center believes we are in a spiritual battle:
Jonathan Falwell's says if Liberty ever "goes liberal" he will "light the match" that burns the school to the ground.