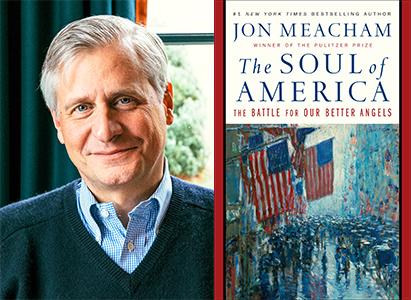 Check out Ben Smith's New York Times article on the close relationship between Joe Biden and "old-line newspaper columnists." The essay focuses, in part, on the role popular historian Jon Meacham played in the Biden campaign. Will Meacham be to Joe Biden what Arthur Schlessinger Jr. was to JFK?
Here is a taste of Smith's piece:
Mr. Meacham's work may offer a bit of a clue as to how Mr. Biden, who interviewed the historian for more than an hour at the University of Delaware in 2019, will handle reporters in the West Wing. Mr. Meacham's work is aimed at the big picture and toward a conservative form of narrative — heroic leaders and patriotic themes — that depicts America confronting big challenges like the civil rights movement of the 1960s and choosing the liberal path. It's a bit hard to see how those sepia tones and stirring themes would play in a White House communications office putting out a thousand fires a day at the speed of Twitter. But Mr. Meacham, who has told associates he does not expect to join the administration, sees virtue in past presidents who were able to look past the pressure from the media of their days.
Read the entire piece here.