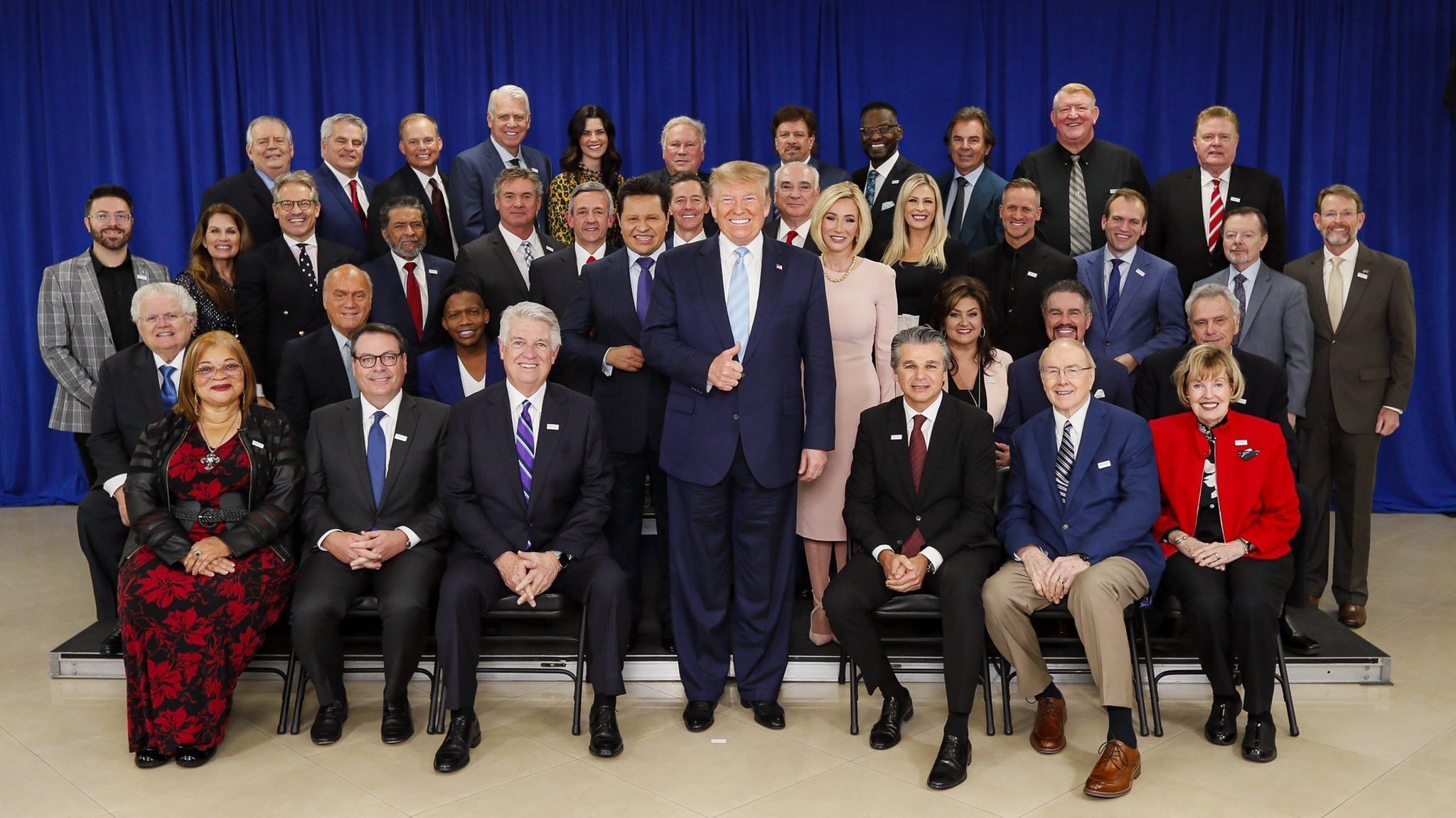 Election Day 2020 was fifteen days ago. Let's see how the court evangelicals are processing it.
Eric Metaxas is calling people to "get involved to save the republic." (Some might say the republic was saved on November 3, 2020). He claims that election integrity is a "bipartisan issue." Metaxas assumes that there was election fraud and then tells his followers that if they don't write letters to state legislators they are contributing to the collapse of American democracy. Actually, American democracy worked just fine. In fact, Chris Krebs, the Director of Homeland Security, said that this was the most secure election in American history. And then Trump fired him.
Tony Perkins, Michelle Bachmann, and Metaxas are still praying for a Trump victory:
It looks like Robert Jeffress has something in common with Joe Biden:
Court evangelical journalist David Brody and fellow evangelical journalist Cal Thomas are pushing the election fraud narrative:
Charlie Kirk of Liberty University's Falkirk Center continues to rant. Expect him to do the same thing in the coming weeks at an evangelical megachurch near you.
"We are juggling pitchers of 'Marxaritas":
The Falkirk Center at Liberty University is leading a revival of American fundamentalism. This kind of black and white thinking is at the heart of fundamentalism. It is all about stoking division in the name of God and Christian nationalism. It makes no effort at finding common ground.
Here is Lance Wallnau:
I believe God's Chaos Code will be a constantly referenced and updated between 2020–2030 when nations align, Cyrus rulers emerge, and statesmen evangelists take their place. Those who understand the times will be wise and "those that know their God will be strong and shall do exploits!"