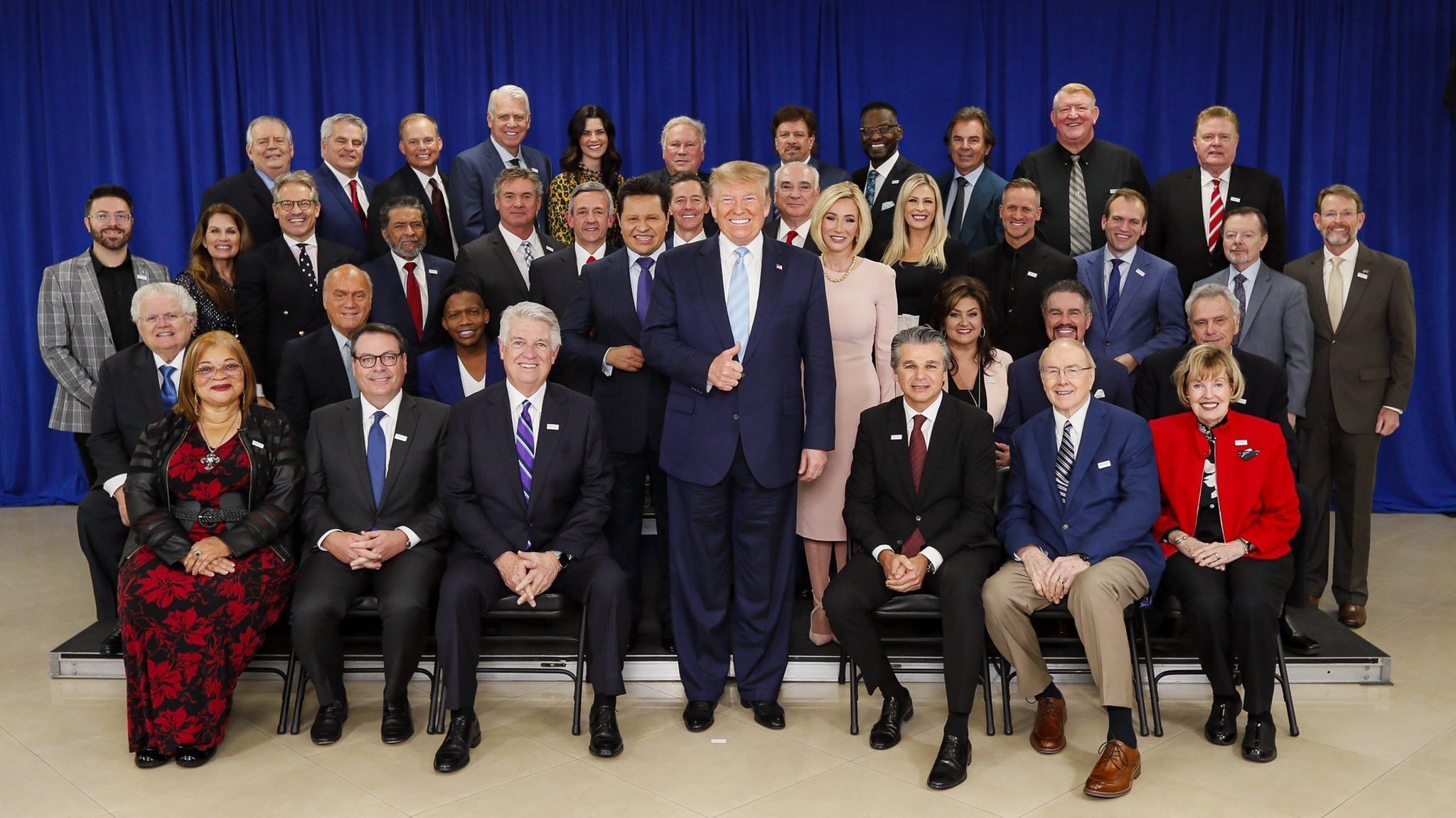 Most of the court evangelicals are pretty silent today. They may be wondering if Trump will ever invite them back to the court. I am sure they are lamenting their loss of power.
Eric Metaxas blocked me on Twitter years ago, but Brent Epling captured this tweet:
Metaxas can make a lot of money and garners a lot of attention by merely staying within the bubble of Trumpism. He's no longer interested in the project of engaging w/ anyone outside this bubble. I think he WAS interested in this project at one point, but no more. Why engage a broader public when playing to the base alone brings earthly rewards?
Metaxas and Paula White are hoping and praying for another 1948:
I'm not sure what Paula White means by this tweet, but it is interesting:
Court evangelical Tony Perkins retweeted Alt-right Breitbart News. He is right about "hit lists," but that is not what is happening here. I think he really believes that Democrats are going to try to "eradicate" Trump supporters. Yes, the fearmongering continues.
Franklin Graham calls for unity:
James Robison's 15-minute video captures the entire court evangelical phenomenon I have written-about in the past four years.
Even if court evangelical journalist Brody is right about CNN, this doesn't explain Fox News:
Brody has a "serious question":
Jenna Ellis, a spokesperson for Liberty University's Falkirk Center, tweeted this last night after Biden's short speech. Liberty University recently canceled evangelical pastor John Piper, but they allow this. Christian politics at its "best."
The Liberty University Falkirk Center is going all-in on the fraud narrative: