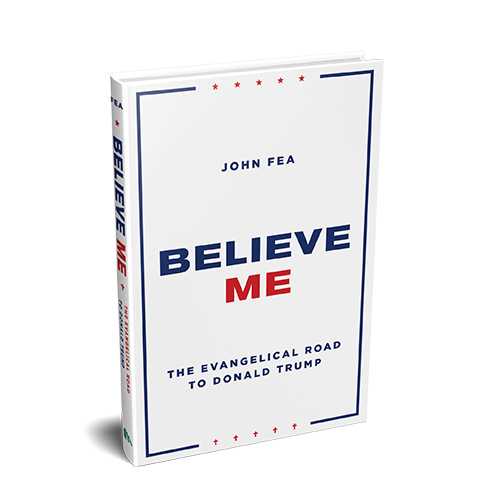 I know many of you have already voted, but for those who have not, here is a word from the last pages of Believe Me: The Evangelical Road to Donald Trump:
Where does all of this refection leave us? How might hope, humility, and history inform the way we white American evangelicals think about politics and other forms of public engagement? I hope that what I have written here might spur conversations and initiatives born out of possible answers to this question. Evangelicals can do better than Donald Trump. His campaign and presidency have drawn on a troubling pattern of American evangelicalism that is willing to yield to old habits grounded in fear, nostalgia, and the search for power. Too many of its leaders (and their followers) have traded their Christian witness for a mess of political pottage and a few federal judges. It should not surprise us that people are leaving evangelicalism or no longer associating themselves with that label–or, in some cases, leaving the church altogether.
It is time to take a long hard look at what we have become. Believe me, we have a lot of work to do.
Believe me.
And I am hoping that I will no longer needs these memes after this week. They were created by my wonderful PR expert Rachel Brewer. Thanks again, Rachel!