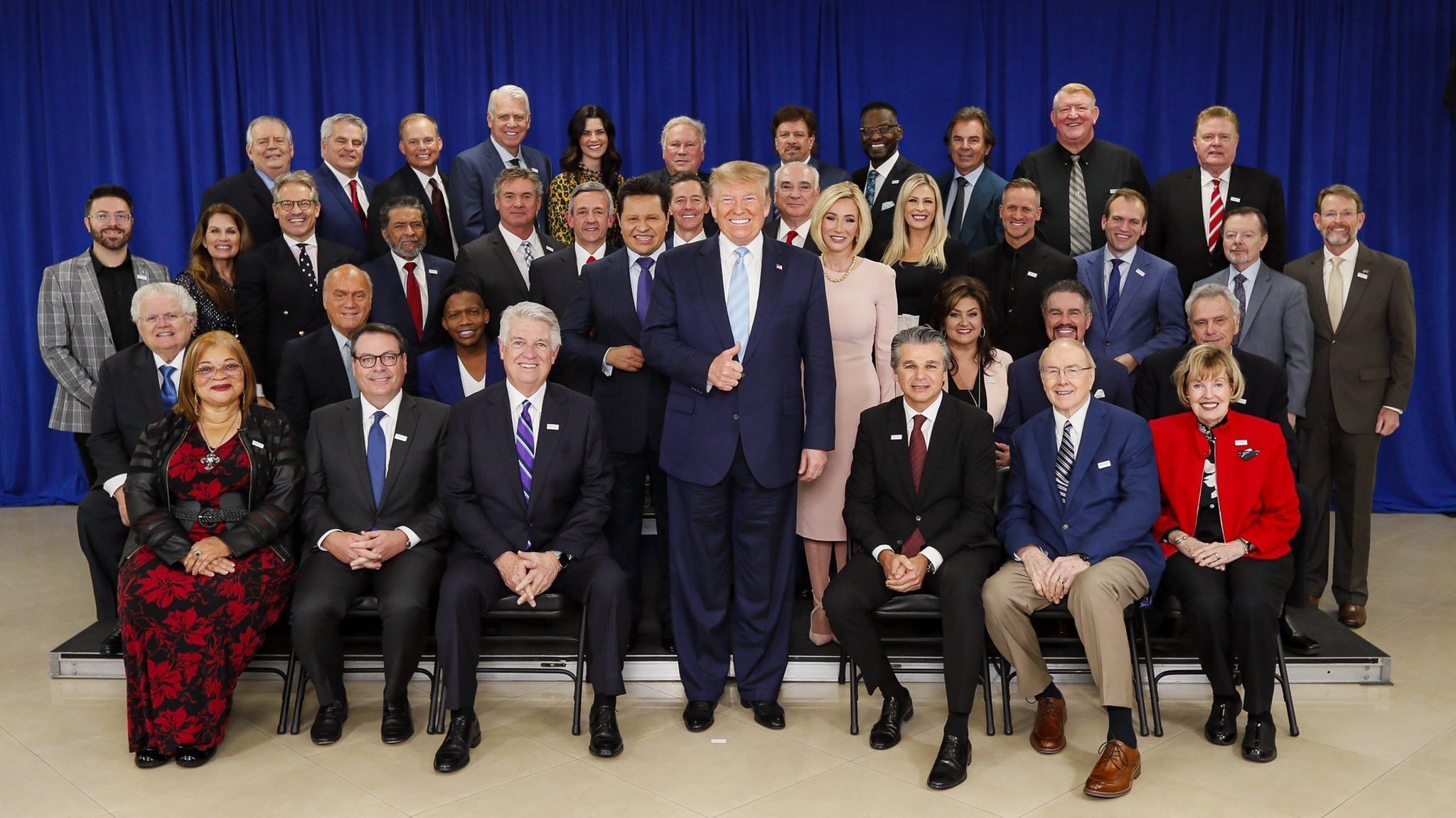 Two court evangelical posts in one day? Why not? It's election eve and the court evangelical phenomenon may soon be irrelevant–at least for the next four years.
Franklin Graham makes his final plea:
What does it say that Graham, a religious leader, equates his audience with lovers of the 2nd Amendment?:
James Robison wants you to vote for the "future of freedom." He believes that "miracles" were happening in America until Satan sent the pandemic and ruined it all.
Here is Jentezen Franklin:
Jack Graham:
Paula White tells people to vote for Trump:
BTW, last night White was at an "Amish for Trump" rally in Lancaster, PA:
For Tony Perkins, a "Christian world view" leads one to Donald Trump:
Gary Bauer:
Whose "American Dream," Charlie?:
Jenna Ellis:
To my knowledge, former Christian college president Everett Piper is not a court evangelical, but he certainly loves Donald Trump. In a Washington Times piece today he called Joe Biden a "proven, habitual, unrepentant fraud and a pathological liar of the highest order." And then he added: "Such shameless deceit is not the behavior of a decent man, but rather that of a devil, and God help us all if he becomes our president."
And there you go folks. We will check in with the court evangelicals on the other side of the election.