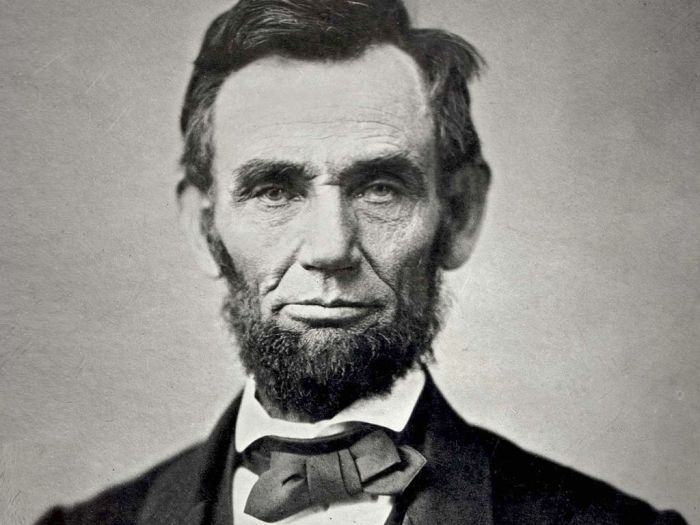 Here is historian Ted Widmer at The New York Times:
On Nov. 6, Lincoln was duly elected. But his percentage of the popular vote was very small (39.8 percent) — below even Herbert Hoover's in 1932, when Hoover lost in a landslide to Franklin Roosevelt. That led to a new kind of challenge, to build legitimacy, as Washington seethed over the result and pro-slavery thugs promised to prevent Lincoln's arrival. Some threatened to turn the Capitol into "a heap of ashes." In Southern cities, gun-toting militias quickly formed, some parading under the Gadsden Flag and its motto, "Don't Tread on Me."
Many feared that the District of Columbia would be overrun by private armies, as a former Virginia governor, Henry Wise, threatened. It was whispered that James Buchanan might be kidnapped, so that his vice president, John C. Breckinridge of Kentucky, could be installed — a clean way to reverse the election result. Breckinridge had run as the South's candidate, coming in second, with 72 electoral votes to Lincoln's 180. (Two other candidates, Stephen Douglas and John Bell, had divided the vote further.)
Another plot feared by Lincoln supporters was a disruption of the electoral vote count, in Congress, on Feb. 13, 1861. Remarkably, the electoral certificates were delivered to Breckinridge, as the president of the Senate. He might easily have "lost" them, but to his eternal credit, this future Confederate presided over an honest count. Another brave Southerner, Winfield Scott, organized the military defense of the capital, just so Lincoln could have a chance.
It still took some doing to launch the Lincoln administration, and the president-elect had to survive a serious assassination conspiracy on his way to Washington. Even on the day of his inauguration, there were government sharpshooters positioned on top of buildings near the Capitol, with rumors sweeping the crowd that a last attempt would be made to nip his presidency in the bud. But he stood up to his full height as he took the oath of office, and a fever seemed to pass.
Lincoln will remain our greatest president, for his own reasons — the bold actions and the calming words. But he also sits atop our pantheon because this champion of democracy came along at the exact moment when it was most endangered and reminded Americans that a higher standard was possible. That survival, in a moment even more fraught than our own, helped democracy spread far and wide in the 20th century, as Lincoln hoped it would.
It all began with the simplest of democratic ideas: a legitimate election and a fair count.
Read the entire piece here.