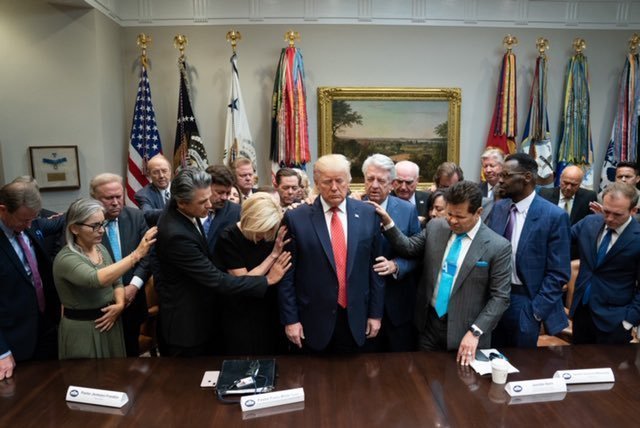 Trump's favorite evangelicals are making their closing arguments. Here are some of them:
Franklin Graham believes that God works through the United States Supreme Court. It is also worth noting that he is bragging here about attending a super-spreader event:
These two tweets from James Robison are pretty revealing:
Jentezen Franklin does not seem to understand that overturning Roe v. Wade will do little to end the "abortion agenda" in the United States.
As might be expected, Jack Graham is supporting Al Mohler's argument for Trump:
"The most successful term of a President in my lifetime":
Christianity Today actually gave Paula White space to make her argument for Trump. What are the chances that PR man Johnnie Moore wrote this piece?:
John Hagee believes that Amy Coney Barrett is a "righteous judge." Perhaps he is confusing the nomination of Barret with what the Pslamist says in Psalm 7:1. and Psalm 9:4.
Tony Perkins wants us to believe that he supports Amy Coney Barrett because she holds a "proper understanding" of the Constitution. He could care less about this. It's all about Coney's previous statements on abortion and what he believes to be her willingness to "inject social policy issues into the court."
They said something similar about every conservative appointment in the last forty years. We will see what happens:
Look and weep?. It sounds like Bauer just dropped a royal flush in a poker game:
Ralph Reed would prefer massive crowds that are not social distanced and not wearing masks. In other words, a Trump rally. Yes, Ralph Reed supports pro-life candidates.
Eric Metaxas is still talking about "the end of America as we know it."
Jack Hibbs believes God answered his prayers:
This kid called John Piper a "fool." Now he is lecturing more pastors:
Sadly, this all Jenna Ellis and the rest of the Falkirk Center crowd at Liberty University have left: