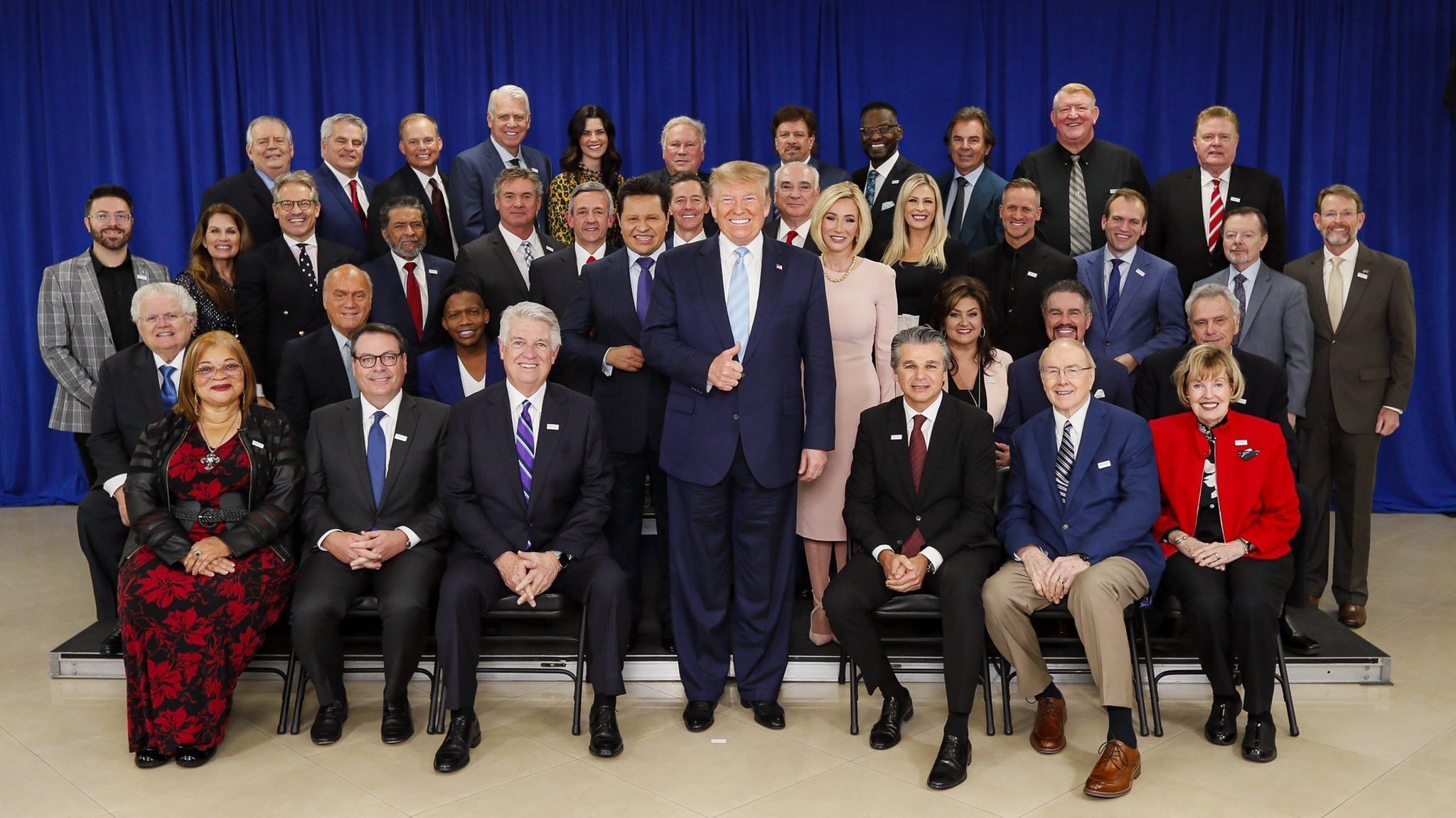 They loved it, of course.
Let's begin, one more time, with American religious historian Grant Wacker from his biography of Billy Graham:
The crucial point is that Graham continued to defend Nixon long after most Americans smelled a rat. When the first hint of something amiss came to light in 1972, Graham dismissed it as pettifogery.
As I noted in an earlier post today, Ralph Reed said he condemned Trump's policy of separating children from parents. Tony Perkins, on the other hand, wants to talk about cages. Let me repeat that, there are 545 kids without parents and family values guy Tony Perkins want to talk about who built the cages.:
The oil industry pollutes. it is bad for the environment. Tony Perkins mocks alternative forms of energy:
You can tell Perkins is getting desperate. It's late in the election and his guy is trailing. He is condemning Biden for not meeting with a North Korean murderer and dictator. This is really getting sad.
Perkins mocks mask-wearing and claims that Biden is the candidate who "covers things up."
If Napp Nazworth's reporting is correct, Johnnie Moore, the guy who claims to be a "modern day Dietrich Bonhoeffer, is probably on the phone right now with The Christian Post asking them to do a piece on how Trump won the debate.
Like Tony Perkins, Ralph Reed tweets Biden's view on fossil fuel and the oil industry as if reducing our reliance on these things is a bad thing:
The same goes for Charlie Kirk:
It seems like the court evangelicals are divided over the performance of moderator Kristen Welker:
I can no longer write about Robert Jeffress without thinking about his fellow court evangelical Richard Land's line: "the most dangerous place in Texas to stand is between Jeffress and a television camera." Expect Jeffress to repeat this tweet tonight on Fox News with Lou Dobbs:
And here is the Liberty University Falkirk Center crowd:
This weekend Charlie Kirk will be bringing this to an evangelical megachurch near you:
I am sure "Falkirk Fellow" Jenna Ellis will be pushing this narrative today on Fox News:
"No rational American believes this":
No rational American believes this:
Again, these court evangelicals try to deflect from the fact that 545 kids are not with their parents by focusing on the construction of the cages. Where is the empathy and compassion among these evangelical Christians affiliated with Liberty University?:
I just wanted to get this on the record. It was tweeted at a moment when COVID-19 is surging again:
11 more days.