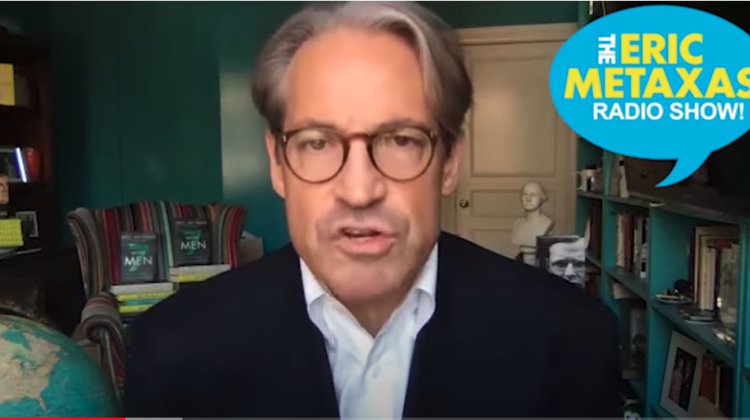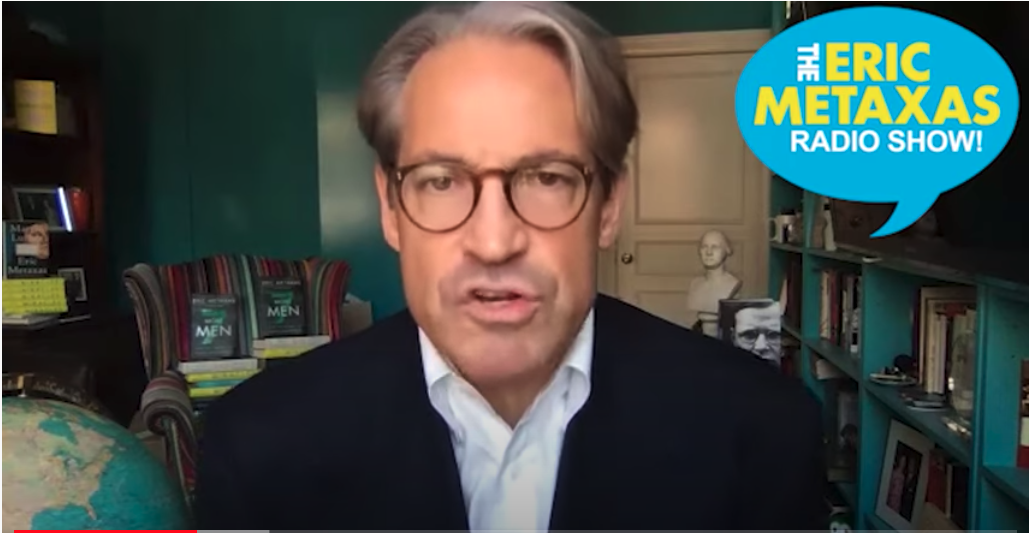 Get up to speed here.
Yesterday, we posted about Eric Metaxas's veiled references on his radio show to the punch he threw at an anti-Trump protester last Thursday night in Washington D.C. Today, Metaxas used Twitter to share an article about the incident and gave a brief statement to World magazine. He said nothing about the incident on his radio program.
Earlier today Metaxas tweeted a piece by conservative pundit Larry Alex Taunton titled, "Did Eric Metaxas "Sucker Punch" a Community Volunteer? In Defense of Self-Defense." Here is a taste:
Following President Trump's speech at the Republican National Convention on Friday in Washington D.C., Christian author, radio host, and noted pugilist Eric Metaxas beat a peaceful protester into a coma while his horrified wife looked on, begging her husband to stop.
Metaxas, a violent Trump supporter with shoulders like a lumberjack, pushed his wife aside and pounced on his victim with a breathtaking viciousness, bringing his iron fists crashing down into the face of the poor, beleaguered community volunteer again and again as the boy's cries for mercy went unheeded and …
Of course, this isn't what happened at all, but it is what the liberal social media mafia would have you believe. The actual story is a bit different.
Read the rest of Taunton's defense of Metaxas here. Since Metaxas retweeted this article, I assume that he thinks it is an accurate representation of what happened last Thursday night.
Jamie Dean is covering the story for World. Here is a taste of her piece, including a brief statement from Metaxas:
Metaxas responded to WORLD's inquiries about the incident on Monday morning via email, saying he had "chosen to go off social media till now and not to comment on any of this." He added: "For context, just so you know, the guy came at me with his bike and was very menacing for a long time." Metaxas said he had been escorting his wife and Maryland pastor Harry Jackson to an Uber ride. 
Read the entire piece here.