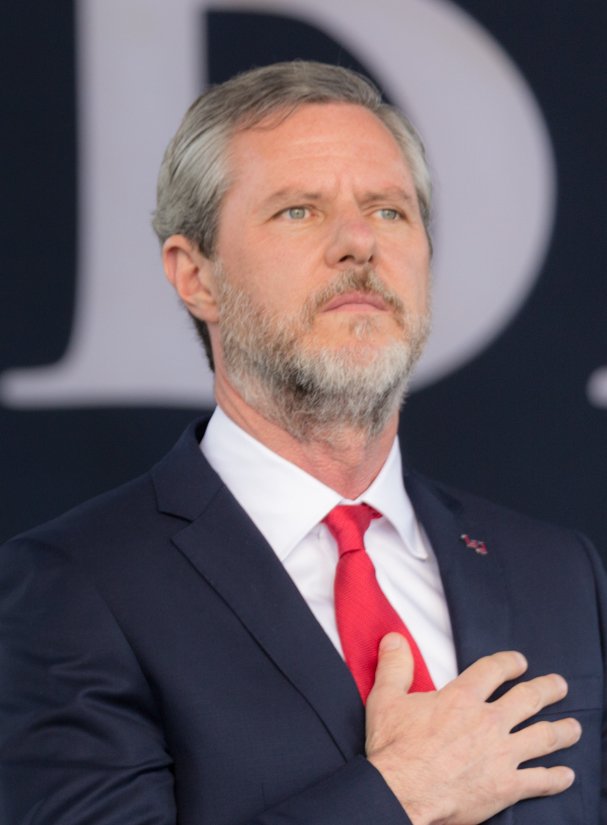 If you can break through the paywall, check out Ian Lovett's piece on Jerry Falwell Jr.'s on-again, off-again resignation from Liberty University. It was last updated at 1:03 this morning. Lovett talked to Falwell (it appears Falwell initiated the call) about his "indefinite leave" from Liberty and the negotiations surrounding his inevitable resignation.  Here is a taste:
"The board put me on leave, took away my duties as prez, and that's not permitted by my contract," Mr. Falwell said Monday night. "And they put me on leave because of pressure from self-righteous people."
He said he was still due his full compensation.
Read the rest here.
Falwell's description of his indefinite leave in this piece seems to contradict what he said in an earlier interview he did last night with Virginia Business in which he called the leave a "sabbatical" and an opportunity for him to "take a three-month break" from his Liberty duties.
It is also strange that Falwell doesn't say anything in this Wall Street Journal story about the Reuters story about his wife's affair with Giancarlo Grande and his involvement in the tryst. At one point he claims that he has done nothing wrong apart from the "stupid" Instagram photo he posted earlier month. This, of course, contradicts his Sunday night statement confession to the Washington Examiner.