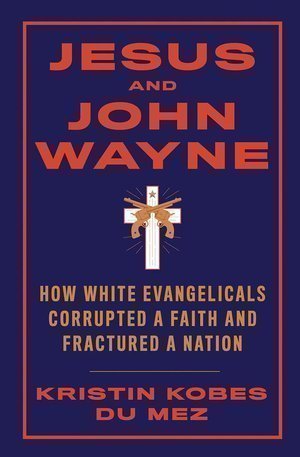 American historian Kristin Kobes Du Mez will be our guest on Episode 73 of The Way of Improvement Leads Home Podcast.  We discuss her new book Jesus and John Wayne: How White Evangelicals Corrupted a Faith and Fractured a Nation.
While you eagerly await our conversation, check out Kristin's recent piece at The Anxious Bench: "You Want Context: Jerry Falwell Jr.'s Crotch Shot and Family-Values Evangelicalism."
Here is a taste:
Given this history, it shouldn't come as a surprise that white evangelicals had little difficulty dismissing allegations of sexual misconduct against Donald Trump in 2016. Nor should Falwell Jr.'s ardent support for the president be in any way puzzling. Already in 2012, Falwell had invited Trump to Liberty University. When the visit stirred some controversy after Trump told students they should "get even" with those who wronged them in business, Falwell jumped to Trump's defense. This posture was fully compatible with Christian teaching in that it was representative "of the 'tough' side" of Christianity.
Read the entire piece here.