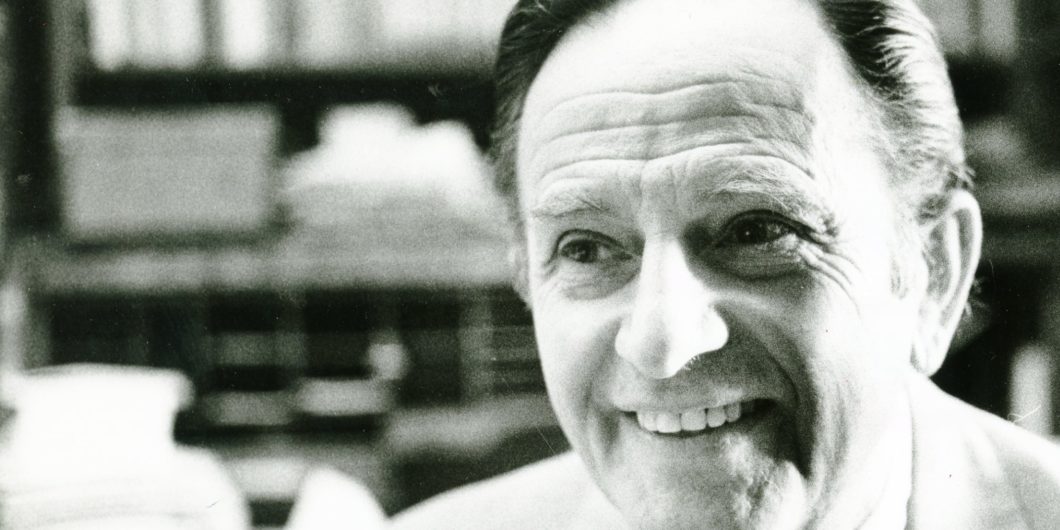 Here is Harvard historian David Armitage:
It is with deep sorrow that I share news of the death of Bernard Bailyn (1922-2020) earlier today. Truly a giant: a fine friend, inspirational colleague and unmatched historian of early America and the Atlantic world. His like will not come again. Vale, Bud.

— David Armitage (@DavidRArmitage) August 7, 2020
Here is an excerpt from Bailyn's memoir, Illuninating History: A Retrospective of Seven Decades:
MY PARENTS WERE complicit in this addiction, and they had an expert to advise them. Hartford's biggest and best bookstore, which once had sold books to Mark Twain, was then owned by a friend of theirs, Israel Witkower, an émigré from Vienna.
He knew about books of all kinds, in several languages, and visiting his store, with its deep central corridor crowded with books, its alcoves, and its jumbled bargain basement, was an adventure.…
History was of no special interest, but I recall two books…that I read before high school and that I later realized were historical in essence. I read and reread them, and I never forgot them. One was a big coffee-table book with a deeply embossed purple cover, published, I think by the Collier's magazine company, largely consisting of close-up photos of the great men and events of the early twentieth century. The pages were printed in the brownish, "rotogravure" process, but to me they were vivid, and the commentary was readable. The faces of the presidents and other celebrities were intriguing. But it was the battle scenes of World War I that mainly gripped my imagination.…The comments were innocuous, but the scenes were fearful and unforgettable.
The other book of those pre-high-school years that was so memorable and implicitly historical contained a series of comparisons on facing pages of towns in England and in New England that bore the same names. Thus there were photos with comment on the towns of Biddeford, Devon, and Biddeford, Maine; of Bath, Somerset, and Bath, Maine; of Portsmouth, Hampshire, and Portsmouth, New Hampshire; of Newhaven, Sussex, and New Haven, Connecticut; and of Hartford, Hertfordshire, and my own town, Hartford, Connecticut. It was only later that I would understand that these were mainly towns of England's West Country and south coast, and why their names would have carried over to New England. But it was enough for me, then, to search for the similarities and differences of these towns on either side of the Atlantic, and to puzzle about how that could have come about.
Bailyn's students include Fred Anderson, Virginia DeJohn Anderson, Richard Bushman,  Richard D. Brown, Ed Countryman, Philip Greven, Robert Gross, Sally Hadden, David Hancock, James Henretta, Peter Hoffer, Michael Kammen,Stanley Katz, Pauline Maier, Gary Nash, William Nelson, Mary Beth Norton, Jeff Pasley, Jack Rakove, Gordon Wood, Peter Wood, and Michael Zuckerman
There were two of the first books I read in graduate school:
Read The New York Times obituary here.