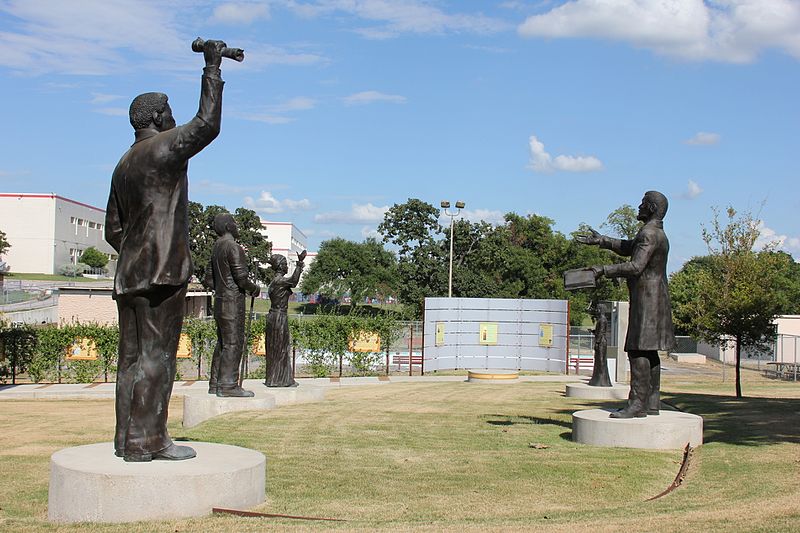 David Blight has been a voice of reason on this whole monument debate. In a piecepublished yesterday at The New York Times, he offers Joe Biden some historical advice. He suggests that Biden should establish a task force devoted to "our roiling national confrontations over monuments, memorialization, and the learning and uses of history." A taste:
The Biden campaign might take its cues from the Congressional Black Caucus. In recent weeks under the leadership of Representatives Karen Bass, Sheila Jackson Lee and Barbara Lee, among others, the caucus has proposed a commission on reparations for slavery and segregation, a separate commission on the "legacies of slavery," a quest to remove all 13 Confederate monuments from the Capitol, and a robust bill on criminal justice reform and policing that includes an appeal for a federal anti-lynching act, an idea now 99 years old.
Mr. Biden and his campaign should support this effort, not by endorsing one specific measure after another, but by creating a serious task force or commission that would first comparatively study the issues of "repair," monuments and memorialization, and promoting a richly pluralistic version of American history to the largest possible public. A wide array of cultural institutions have been doing so for many years.
Mr. Biden could name someone like Lonnie Bunch, secretary of the Smithsonian and the founding director of the National African-American Museum of History and Culture, to lead such a task force. Representative Bass would make a great co-chair, as would Representative Deb Haaland of New Mexico. If Mr. Bunch considers the role a conflict at this point given his position, perhaps former President Barack Obama could take the initial role as chair. He possesses a demonstrated sense of history and would lend tremendous prestige.
Appoint to the commission museum professionals, historians, curators, art historians, writers, practicing artists, some members of Congress and perhaps some citizens who have long demonstrated informed interest in advancing a proud but diverse and contradictory American story for the ages. The chaotic process of the monument wars needs national leadership, not to tell local leaders and groups what to do, but to provide research, informed guidelines, best practices, new and imaginative ideas — a history — to the challenge of making a "new" national memorial landscape.
The task force should not merely provide lists of new "heroes," nor any "gardens" of monuments. Perhaps we need to think of memorializing ideas, concepts, epic historical movements and events. Men on horseback had their day aesthetically. Let's have the courage to imagine government as a source of creative engagement with our most difficult pasts, our most harrowing tragedies, our renewals and our enduring values. Let's not look for purity in past or present, but let imaginations soar. Assemble people who have already been doing this for much of their lifetimes, however messy, conflicted or strained the task.
Read the entire piece here.