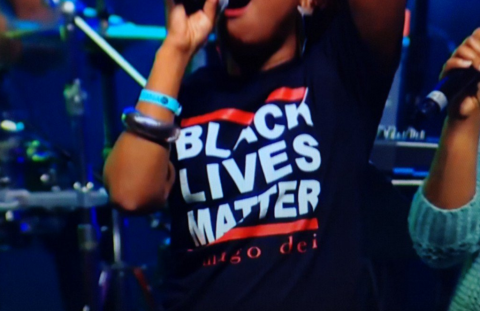 Robert Vischer is dean of the University of St. Thomas Law School in Minneapolis. His piece at Religion News Service is titled "Will the death of George Floyd sway white evangelicals on race?" I like this piece because Vischer points to the intellectual deficiencies within white evangelicalism that lead many evangelicals to reject systemic racism.
Here is a taste:
In his 1994 book, "The Scandal of the Evangelical Mind," evangelical historian Mark Noll explained that evangelical culture encourages "intense, detailed, and precise efforts … to understand the Bible." White evangelicals have not made a parallel effort "to understand the world or, even more important, the processes by which wisdom from Scripture should be brought into relation with knowledge about the world."
When the Gulf War broke out in 1991, Noll recounted, evangelical publishers quickly produced, and evangelicals bought in bestselling numbers, books reading the crisis as a direct fulfillment of biblical prophecy signaling the end of the world.
These books, said Noll, "shared the disconcerting conviction that the best way of providing moral judgment about what was happening in the Middle East was not to study carefully what was going on in the Middle East," but instead to draw "attention away from careful analysis of the complexities of Middle Eastern culture or the tangled 20th-century history of the region toward speculation about some of the most esoteric and widely debated passages of the Bible."
Has white evangelical culture changed enough since Noll wrote these words to encourage a meaningful exploration of how American laws and policies have shaped the lives of our Black brothers and sisters since our nation's founding? Will evangelical churches have the courage to host uncomfortable conversations that don't pretend our nation's history of racism stopped with Brown v. Board of Education in 1954?
If they look to their Bibles, they might. Recognizing the reality of structural racism is squarely in line with evangelical theology, which recognizes that human beings often sin corporately; the nation of Israel does so repeatedly in the Old Testament. "Sin corrupts every institution and every system because, one way or another, sinful human beings are involved," Southern Baptist Theological Seminary President Albert Mohler Jr. has said. This means that "laws, policies, habits, and customs are also corrupted by sin."
Evangelicals have recognized legalized abortion as a structural injustice afflicting American society since Roe v. Wade was issued in 1973. Are they ready to recognize the extent to which the structural injustice of racism continues to afflict our country?
Read the entire piece here.