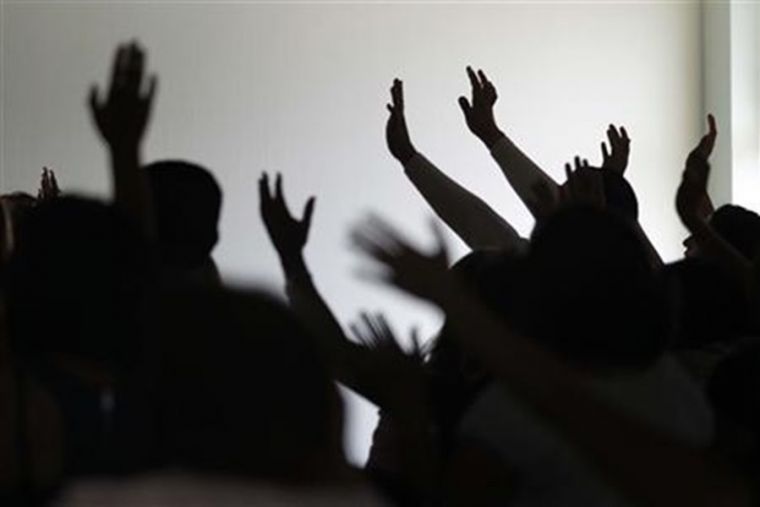 Evangelicals like to think of themselves as people of faith. Faith is often irrational, but there is a fine line between faith and stupidity. As the title character of John Irving's novel A Prayer for Owen Meany reminds us, "I DON'T BELIEVE EVERYTHING THAT POPS INTO MY HEAD–FAITH IS A LITTLE MORE SELECTIVE THAN THAT."
The New York Times has done some good reporting on what has been happening in churches and other evangelical ministries that have been opening too early.
Here is a taste:
But as new cases and clusters have emerged in recent weeks from Florida to Kansas to Hawaii, public-health experts have emphasized that, even with social distancing, the virus can easily spread through the air when hymns are sung and sermons preached inside closed spaces. One of the world's first mass coronavirus outbreaks occurred in a secretive South Korean church.
"It's an ideal setting for transmission," said Carlos del Rio, an infectious disease expert at Emory University, referring to church gatherings. "You have a lot of people in a closed space. And they're speaking loudly, they're singing. All those things are exactly what you don't want."
The Graystone Baptist Church in Ronceverte, West Virginia, had resumed Sunday services, with masks optional, just 10 days earlier when congregants began to fall ill in early June. There have been at least 51 confirmed cases and three deaths tied to the church, local health officials said.
Charles Hiser, 82, was the first of three churchgoers to die after contracting the virus.
His daughter, Libby Morgan, said her father had lived alone and had spent the last few months cooped up at home to stay safe. She brought him groceries and talked to him regularly on the phone so he was not lonely. But Hiser missed going to Graystone Baptist, where he had attended services for 30 years or so, his daughter said. So as soon as regular services resumed at the end of May, he went right back, eschewing a mask.
Within two weeks, he had tested positive for the virus.
"I felt like, gosh, I was thinking he'd be safe there," Morgan said. "You know, you're in church. Just like a child that goes to school is supposed to feel safe."
The church is now reopened, again, after a two-week closure.
There were just six recorded cases of the coronavirus in Union County, in rural northeastern Oregon, when the Lighthouse United Pentecostal Church announced its reopening on May 22 in an Instagram post that also cited Trump's remarks about reopening churches.
Now, the county has recorded 356 cases, many of them traced to the church.
Read the entire piece here.