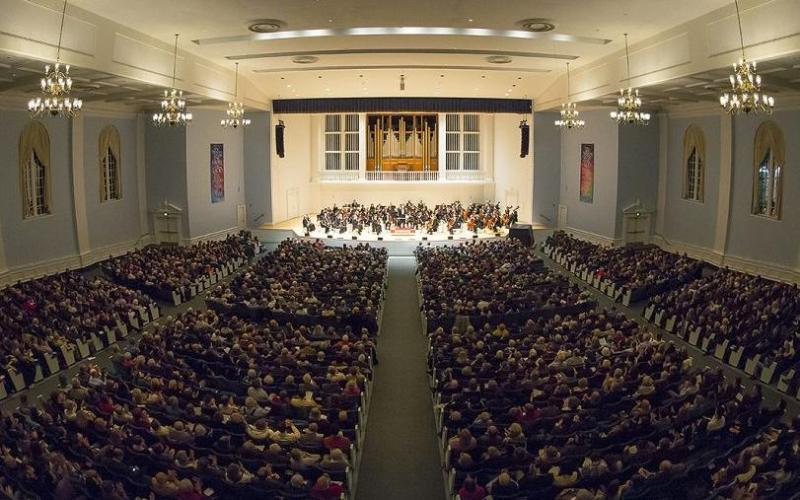 This is sad news. Wheaton College, the country's flagship evangelical liberal arts college, just fired its chaplain. His name is Tim Blackmon.
Here is college president Philip Ryken:
Dear Campus Community,
I write to share difficult news.
The College received allegations that Chaplain Tim Blackmon engaged in inappropriate comments and actions of a racial and sexual nature towards specific staff members in violation of our policies. The College retained external professionals to carefully investigate and adjudicate these concerns. While Reverend Blackmon did not engage in sexually immoral relationships or physical sexual misconduct, the investigation revealed conduct inconsistent with Wheaton's policies and commitments. Following this investigation and adjudication, as well as a Trustee review process, Tim Blackmon is no longer employed at Wheaton College.
Because of the unique role of the Chaplain as one of Wheaton's primary spiritual leaders, we believe it is important to share this information with the campus community. In deference to the confidentiality of multiple parties in a personnel process, though, we do not plan to provide additional information beyond this message and encourage our community to respect the privacy of the individuals involved.
It grieves us when any community member falls short of the College's standards, and our prayers and sympathies are with those who experienced these policy violations. The Senior Administrative Cabinet remains committed to a campus community that is free from harassment and discrimination, understands our policies, and knows that any concerns brought forward will be heard and addressed.
Soon I will announce the appointment of an Interim Chaplain to serve during the 2020-2021 school year. Until then, and throughout the summer, the Chaplain's Office remains available to all students, staff, and faculty for spiritual encouragement and prayer support. Please send a message to chaplains.office@wheaton.edu, and someone will respond within 24 hours to connect you with the Chaplain's Office staff or to let you know that your prayer request has been received and will be lifted up to God.
We recognize that this is painful news. As our community experiences brokenness, we also recognize our ongoing need of restoration and reconciliation. We lament this situation and pray for all who have been affected by these events, as well as for Reverend Blackmon and his family.
Philip Ryken
Here is an article in The Daily Herald.  It is hard to imagine a worse time for this to happen. I am sure we will learn more soon.