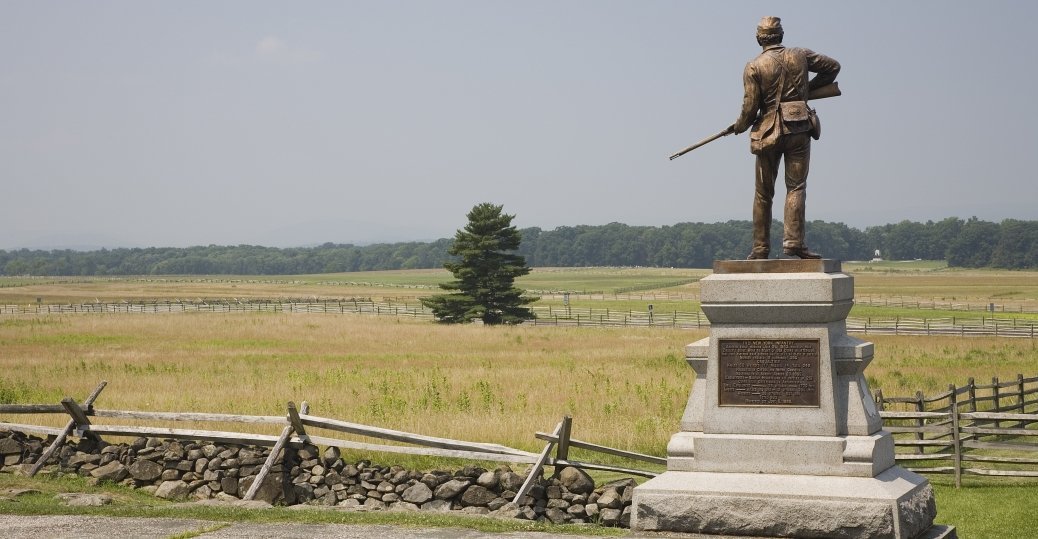 The York (PA) Daily Record is running an op-ed from Les Fowler, president of the Association of Licensed Battlefield Guides.
Here is a taste of his piece:
We are grateful that the National Park Service has made strong statements in support of all monuments. One statement said this: "Across the country, the NPS maintains and interprets monuments, markers, and plaques that represent painful or controversial chapters in our nation's history.  We are committed to telling the larger story behind these memorials."
In discussing Confederate monuments, Gettysburg College professor Scott Hancock a few years ago wrote this: "It is time to consider how to make Gettysburg a space that teaches the values each side fought for." Every guide agrees with him. We express our agreement not by words or by making banners; rather, licensed guides emulate Professor Hancock's sentiments in the tours we provide of the battlefield every day.
Read the entire piece here.