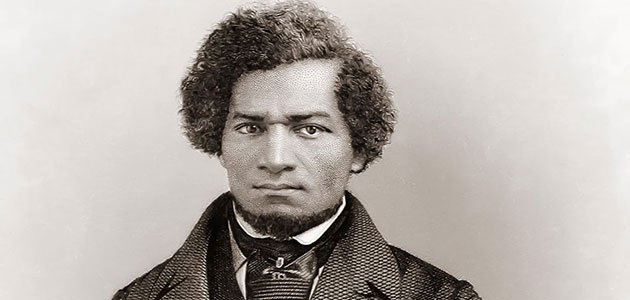 Many of us are familiar with Frederick Douglass's speech "What to the Slave is the Fourth of July." If you are serious about understanding the plight of African Americans in this country, Douglass's speech is a good place to start. Take some time and read it over the holiday weekend.
Over at the blog of the Omohundro Institute for Early American History & Culture, Derrick Spires has a nice piece on how African-Americans in the early republic celebrated July 4.
Here is a taste:
When they did observe the Fourth, Black citizens confronted a national double-speak in which many white Americans celebrated their freedom from political oppression while continuing to support and participate in the enslavement of African-descended people. Frederick Douglass famously made this tension between citizenship and national belonging the backbone of his July 5, 1852, oration before the Rochester Ladies Antislavery Society, "What to the Slave is the Fourth of July?". He addressed his largely white audience as "fellow citizens," even as he asked them, "What have I, or those I represent, to do with your national independence" when that "high independence only reveals the immeasurable distance between us?" Martin R. Delany similarly described Black citizens as a "nation within a nation" in his Condition, Elevation, Emigration, and Destiny of the Colored People in the United States (1852); yet, he dedicated the volume "to the American People, North and South. By Their Most Devout, and Patriotic Fellow Citizen, the Author." For both Douglass and Delany, the "fellow citizen" invoked an imperative and an indictment: an imperative to the United States to recognize their share in the project of self-governance and an indictment of their white fellow citizens' refusal to abide by their own professed creeds.
In addition to the Fourth of July, Black citizens celebrated other days and other revolutions, including the abolition of the transatlantic slave trade (January 1, 1808, observed on July 14 in Boston), New York Emancipation Day (July 5, 1827, often observed on July 5) and British emancipation (August 1, 1834). In the early nineteenth-century, Black collectives celebrated January 1, 1808, as one step towards universal emancipation and republican citizenship, a promise certified by God, but as yet unfulfilled. "Let the first of January," Absalom Jones proclaimed before his congregation at St. Thomas's African Episcopal Church in 1808, "be set apart in every year, as a day of publick thanksgiving for that mercy." Jones, one of the founders of the Free African Society (1787), a precursor to the African Methodist Episcopal Church, knew well that the abolition of the transatlantic trade was but a start, yet he expressed thanks to white supporters and hope that the nation was turning towards abolition.
Even as the larger nation was still defining the parameters of citizenship, Black organizers seized on these celebrations to define for themselves what U.S. citizenship would become and to use public displays of black organizing and print as vectors for impressing that vision onto the public eye. Speaking in 1809 before the Wilberforce Philanthropic Association of New York City, Joseph Sidney would address himself to "Friends, Countrymen, and Fellow Citizens," beg their "pardon for intruding on your joy" to speak about ongoing enslavement, and make an impassioned argument that "among the most valuable of our newly acquired rights, is that of suffrage." Sidney's appeal went past promoting voting as an abstract good. He called on Black citizens to reject Thomas Jefferson and his party in favor of the Federalists, who, he argued, set "the standard of liberty." Black citizens were not begging for inclusion; and while they acknowledged the work of white abolitionists and the New York Manumission Society, they would not concede to assumptions that their rights were a matter of white sufferance. They were members of the body politic who, as Jones would argue in a 1799 petition to the "President, Senate, and House of Representatives," were "guardians of our rights, and patriots of equal and national liberties." Sidney's speech, the description of the day's parade and other festivities, and commentary on the crowds were printed and distributed as a pamphlet, both marking the moment in history and amplifying it as a public practice of Black citizenship.
Read the entire piece here.