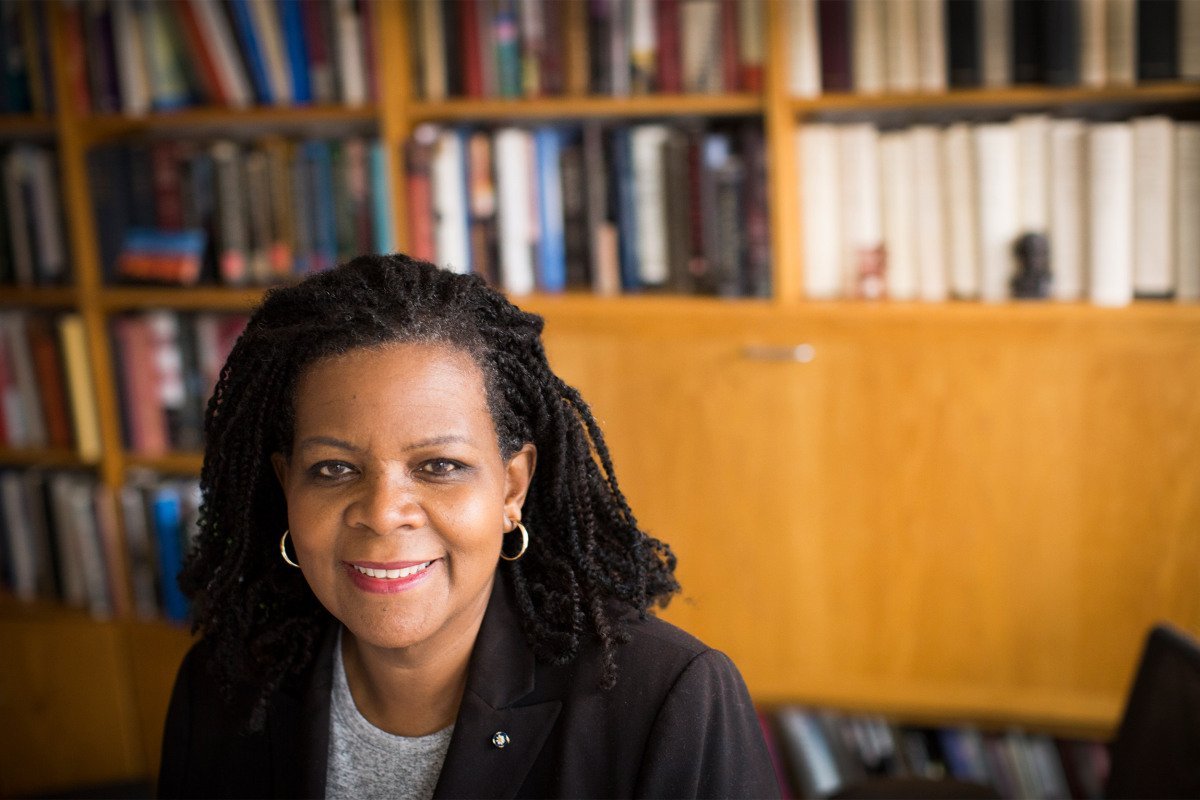 What should we do with Confederate monuments?
Pulitzer Prize-winning historian Annette Gordon-Reed offers her thoughts at The Harvard Gazette:
Gordon-Reed on whether the removal of Confederate statues dishonors the memory of those who died fighting for the Confederacy:
I would say there are other places for that — on battlefields and cemeteries. The Confederates lost the war, the rebellion. The victors, the thousands of soldiers — black and white — in the armed forces of the United States, died to protect this country. I think it dishonors them to celebrate the men who killed them and tried to kill off the American nation. The United States was far from perfect, but the values of the Confederacy, open and unrepentant white supremacy and total disregard for the humanity of black people, to the extent they still exist, have produced tragedy and discord. There is no path to a peaceful and prosperous country without challenging and rejecting that as a basis for our society.
Gordon-Reed on whether the taking down of statues is an attempt to erase history:
History will still be taught. We will know who Robert E. Lee was. Who Jefferson Davis was. Who Frederick Douglass was. Who Abraham Lincoln was. There are far more dangerous threats to history. Defunding the humanities, cutting history classes and departments. Those are the real threats to history.
Gordon-Reed on whether we should also be removing statues of Washington, Jefferson, and others who owned slaves:
I've said it before: There is an important difference between helping to create the United States and trying to destroy it. Both Washington and Jefferson were critical to the formation of the country and to the shaping of it in its early years. They are both excellent candidates for the kind of contextualization you alluded to. The Confederate statues were put up when they were put up [not just after the war but largely during periods of Civil Rights tension in the 20th century], to send a message about white supremacy, and to sentimentalize people who had actively fought to preserve the system of slavery. No one puts a monument up to Washington or Jefferson to promote slavery. The monuments go up because, without Washington, there likely would not have been an American nation. They put up monuments to T.J. because of the Declaration of Independence, which every group has used to make their place in American society. Or they go up because of T.J.'s views on separation of church and state and other values that we hold dear. I think on these two, Washington and Jefferson, in particular, you take the bitter with sweet. The main duty is not to hide the bitter parts.
Read the entire interview here.