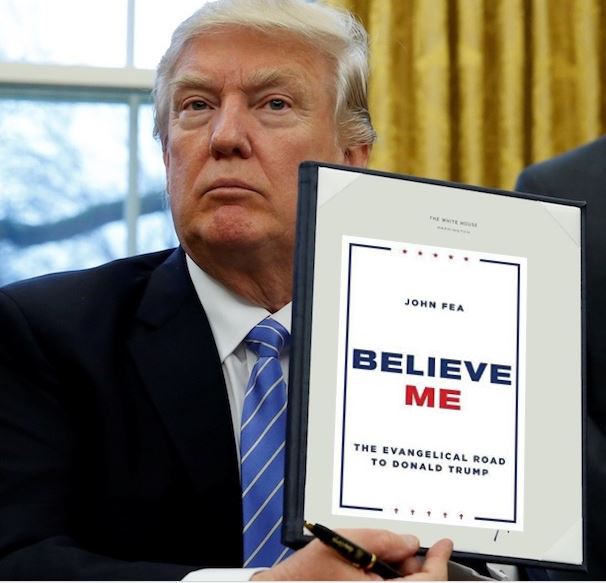 What have Trump's evangelicals been saying since yesterday's update?
They are not technically "court" evangelicals, but they are definitely Trump evangelicals. The Harris family is back and they are now a Trump worship band:
[youtube https://www.youtube.com/watch?v=8fZOgnIYdQs&w=560&h=315]
Some of you may remember them from 2012:
[youtube https://www.youtube.com/watch?v=U7pv7sO5Gng&w=560&h=315]
The Harris's are an evangelical homeschool family from Tulsa.
Alveda King, the niece of Martin Luther King Jr., seems to like the Harris family. She retweeted this today:
Welcome to #Tulsa. People are already in line. Also, re-election songs. #MSNBC pic.twitter.com/P96d1HeMbD

— Cal Perry (@CalNBC) June 18, 2020 
Glad to see Jentezen Franklin acknowledging Juneteenth:
Juneteenth marks the official end of slavery in America. Praying today for a renewed spirit of love and unity that recognizes every black life does matter. Jesus forgive our nation for our sins and make us into one nation under God indivisible with liberty and justice for all. pic.twitter.com/y9t1xNvoXm

— Jentezen Franklin (@Jentezen) June 19, 2020
Franklin Graham too:
Today is Juneteenth, celebrating the day in 1865 when Union Army General Gordon Granger declared in Galveston that all slaves in TX were now free.

— Franklin Graham (@Franklin_Graham) June 19, 2020
Tony Perkins is beating the "law and order" drum:
As someone who spent more than 10 years in law enforcement, I commend the president for creating a national database to track officers who've had offenses. Unfortunately, I can say from experience that the brutality Americans witnessed in May is real.https://t.co/4rnJDGSuWC

— Tony Perkins (@tperkins) June 19, 2020
He is also retweeting Secretary of State Mike Pompeo:
I've not read the book, but from the excerpts I've seen published, John Bolton is spreading a number of lies, fully-spun half-truths, and outright falsehoods.

— Secretary Pompeo (@SecPompeo) June 19, 2020
Al Mohler has not abandoned the Christian Right playbook in the wake of Gorsuch's opinion in the recent LCBTQ Civil Rights decision:
The President Intends to Release New List of Potential Supreme Court Nominees: Why a Democratic Candidate Likely Won't Do the Same #TheBriefing https://t.co/QRWU9BXsB3

— Albert Mohler (@albertmohler) June 19, 2020
Jim Garlow is writing about "biblical principles of economics." I assume he means the part of the Bible written by Adam Smith:
When you violate biblical principles of economics, people suffer.
https://t.co/012PVB9NI5 pic.twitter.com/AeTzb817wz

— Jim Garlow (@JimGarlow) June 19, 2020
Charlie Kirk forgot to mention the coronavirus mask designed by his friend and partner, Jerry Falwell Jr., president of Liberty University. But I guess that's not technically blackface:
Has anyone noticed—everyone who has been caught in blackface is a leftist:

—Ralph Northam
—Jimmy Kimmel
—Jimmy Fallon
—Howard Stern
—Joy Behar
—Sarah Silverman
—Ted Danson
—Gigi Hadid
—Julianne Hough
—Billy Crystal
—Justin Trudeau

Maybe Republicans aren't the problem here?

?

— Charlie Kirk (@charliekirk11) June 19, 2020
Kirk know something about the past, but his historical thinking skills need a lot of work:
This is your daily reminder that we wouldn't be celebrating Juneteenth had Republicans not freed the slaves.

— Charlie Kirk (@charliekirk11) June 19, 2020
Here we go again:
What were the religious beliefs of the American founding generation? What can these beliefs tell us about the relationship that the founders intended between Church and State? And between each of them and the citizen? https://t.co/zeBaSxkysC

— Falkirk Center (@falkirk_center) June 19, 2020
Thomas Kidd, Mark David Hall, Brooke Allen, and Steve Green will participate in a Falkirk Center forum. At least David Barton is not involved.
Robert Jeffress is back on Fox Business. Channel. Apparently Chick-fil-A is taking some heat.
[youtube https://www.youtube.com/watch?v=pHuLqFyaUlI&w=560&h=315]
Jeffress thinks that racism will "evaporate overnight" if people just turned to God. Again, he fails to see that the sin of racism is structural–it is deeply embedded in our all of our institutions.  I recall the argument of  James Davison's Hunter's book To Change the World": The Irony, Tragedy, & Possibility of Christianity in the Late Modern World. In that book, Hunter argues that individual transformation is not the best way to change the world. True change does not happen through some kind of Protestant populism, but rather by the "work of elites: gatekeepers who provide creative direction and management within spheres of social life." Such change takes generations and it can only "be described in retrospect." Individual spiritual transformation can bring about good ends, but it does not change the "moral fabric" or "DNA of a civilization." I think Hunter's words are an important reminder that the eradication of systemic racism is going to take a long time and a lot of work.
Jeffress also defends the phrase "all lives matter."
Until next time.