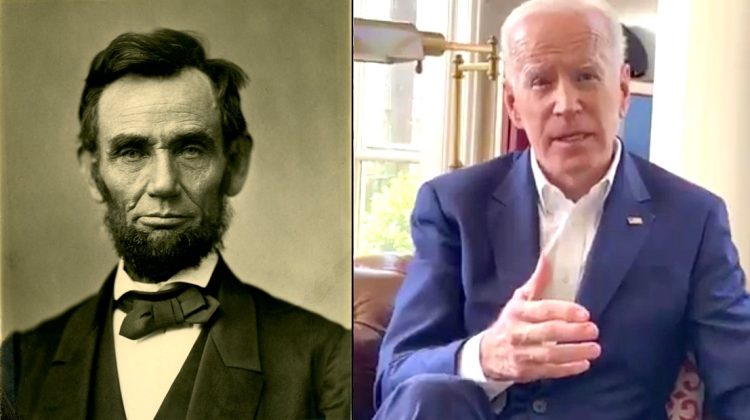 Today, The Washington Post published another interesting piece from Jeffrey Engel, director of Southern Methodist University's Center for Presidential History. (Some of you will recall that we talked with Engel about Trump's impeachment in Episode 61 of The Way of Improvement Leads Home Podcast).
Using the presidencies of Washington, Lincoln, FDR, Engel gives presumptive Democratic presidential nominee Joe Biden some political advice. Here is a taste of his piece, "The louder Donald Trump complains about Joe Biden, the quieter Biden should be":
One need not support Joe Biden to discern history's applicable lesson for him. Standing on the cusp of yet another existential crisis, as the covid-19 pandemic and a reckoning over long-standing structural racism further strain an already fractured electorate, Biden's best argument for unseating the incumbent is how Americans have fared on President Trump's watch. Like Hoover and Buchanan before him, or the Articles of Confederation for that matter, it's hard to claim that Trump has offered the steady and unifying presence Americans demand in turbulent times. Even his most avid supporters would not apply the word calm to the president's news conferences or tweets.
Trump, and the anxiety he engenders even in the best of times, is therefore Biden's most valuable electoral asset. Every reelection campaign is ultimately a referendum on the incumbent, and Trump dramatically fails Ronald Reagan's famous test: Are Americans better off today than when he took office? They are hardly more at ease. No matter the ultimate efficacy of his pandemic policies, our current commander in chief has been less an unshakable keystone than a powder keg of his own.
Read the entire piece here.