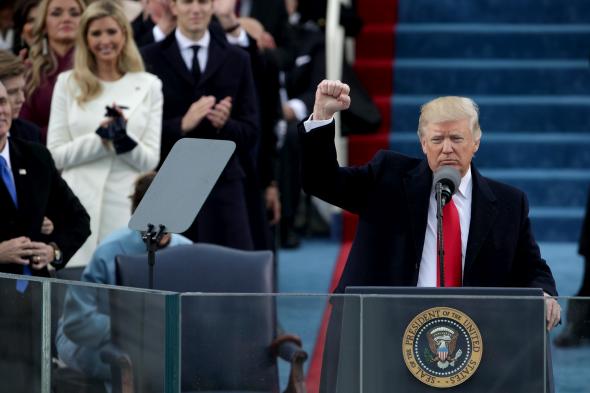 Here is a taste of "Did he free us from disease? 15 essay questions for a Trump inaugural address history exam":
One day soon, students will read Donald Trump's inaugural address. Good history teachers will understand the speech, as they do with all presidential rhetoric, in the larger context of the Trump presidency.
I recently revisited the speech amid this coronavirus pandemic. I imagined what kind of essay questions I would put on a future exam related to this period in American history. Here are a few:
Trump never had an approval rating over 50%. Considering this fact, how should we explain his calls for national unity? Other presidents saw their approval ratings soar in times of crisis. Why didn't this happen to Trump?
Trump said that the "Bible tells us, how good and pleasant it is when God's people live together in unity." Did this kind of spiritual harmony exist during Trump presidency? Did the church speak truth to power with a united voice? Discuss the state of American Christianity in the age of Trump.
Read the rest here.