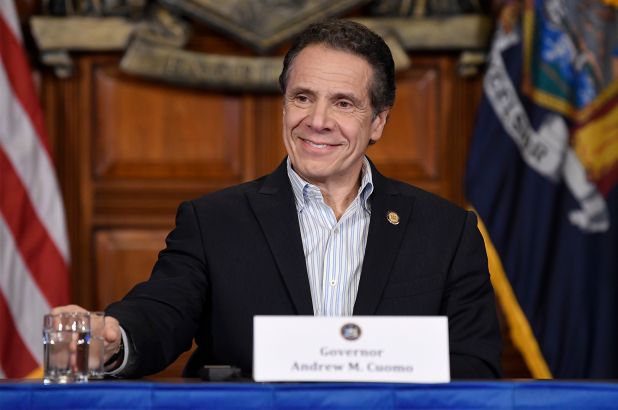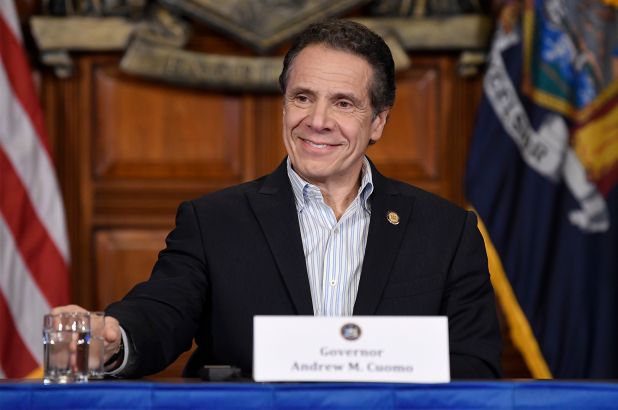 Those reading this blog and following my Twitter feed know that I have been a big fan of New York Governor Andrew Cuomo's handling of this pandemic. I am apparently not alone in my praise. Yesterday my daughters showed me Tik Toks of female college students swooning over the 62-year governor. I know Cuomo is a controversial figure in New York, but he shown us all what leadership looks like in a time of crisis. I wish he were president right now.
Over at Vanity Fair, Chris Smith suggests Cuomo is playing a "psychological game" with Donald Trump. Here is a taste:
The phone conversations themselves are usually unremarkable in tone. Governor Andrew Cuomo and President Donald Trump talk about what medical supplies are urgently needed to fight the coronavirus pandemic in New York. The chat seems productive. They hang up. And then Trump tweets a potshot, saying Cuomo needs to "do more." Or the president suggests that New York is somehow profiteering, sending hospital masks "out the back door." Or he goes into the White House briefing room, as he did on Wednesday, and snipes that Cuomo "shouldn't be complaining because we gave him a lot of ventilators…The problem is with some people, no matter what you give, it's never enough. It's never enough."
Cuomo, who has a serious temper, hasn't taken the bait. At times he has gotten publicly angry about the Trump administration's failures; at times he has praised Trump for delivering, without descending into obsequious flattery. "One-on-one, it's perfectly cordial with Trump," a political veteran familiar with both men says. "Because the show isn't on. Backstage, before the lights go on, he's a different guy." Crucially, though, Cuomo has let the personal stuff roll off his back, not allowing the Trump noise machine to interfere with the governor working the federal bureaucracy to, for instance, grant New York permission to send coronavirus tests to in-state labs instead of the Centers for Disease Control laboratory in Atlanta.
"The governor is a guy who knows when to pull, when to push, when to praise, and when to hit," a New York and Washington political insider says. "You've seen it especially in his dance on ventilators. He's walking the line of, 'I'm not criticizing them yet, but I'm making the need clear. Trump can say I'm not using them—here's why I'm not using them. I need these ventilators for the surge.' And whether the top-level dealings with Trump have been successful or not, Cuomo has been very successful in dealing with the next level down, in the federal agencies."
Read the rest here.