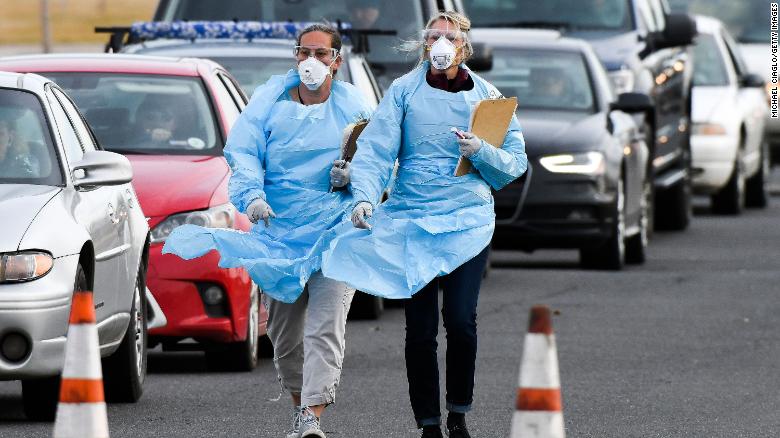 An editor of a magazine or journal sets it ideological course. R.R. Reno, a conservative Catholic, is the editor of First Things. Since it was founded by Richard John Neuhaus in 1990, First Things has been a beacon of the pro-life movement.  So forgive me for being surprised at Reno's latest article: "Say "No" To Death's Dominion."
Here is a taste:
At the press conference on Friday announcing the New York shutdown, Governor Andrew Cuomo said, "I want to be able to say to the people of New York—I did everything we could do. And if everything we do saves just one life, I'll be happy." 
This statement reflects a disastrous sentimentalism. Everything for the sake of physical life? What about justice, beauty, and honor? There are many things more precious than life. And yet we have been whipped into such a frenzy in New York that most family members will forgo visiting sick parents. Clergy won't visit the sick or console those who mourn. The Eucharist itself is now subordinated to the false god of "saving lives."
I had to read this passage several times (in fact I read the entire piece several times) to make sure I gave Reno's argument a fair hearing. In the end, I honestly can't come up with any scenario in which justice, beauty or honor is more important than physical life. In fact, I think this is a false binary. How do you separate justice from the dignity of life–all life? There is beauty in the nature world, but human beings–even those who are sick and elderly and quarantined–create beauty.  It would seem that the practice of respecting the dignity of another person is the highest form of honor.  Do we honor our father and mother by exposing them to an illness that can kill them?
I am not a moral philosopher or a theologian, but everything about this passage strikes me as wrong. I don't always agree with Reno, but I have always taken him seriously as an Christian thinker. What am I missing? Reno implies that we should visit our sick parents and possibly expose them to coronavirus because showing them love is somehow more important than their lives. He wants us to live-out our Christian vocation in a reckless fashion.
I do, however, resonate with some of Reno's piece. How long do we leave the elderly in a state of isolation? My 78-year-old parents have been on lock down now for about two weeks. How long do we keep churches closed? These are good questions and it seems like science might be able to help. I am glad to hear scientists and healthcare experts are working on this. I think we need to know more about this disease and its effects before we start pontificating.
And this:
Put simply: Only an irresponsible sentimentalist imagines we can live in a world without triage. We must never do evil that good might come. On this point St. Paul is clear. But we often must decide which good we can and should do, a decision that nearly always requires not doing another good, not binding a different wound, not saving a different life.
There is a demonic side to the sentimentalism of saving lives at any cost. Satan rules a kingdom in which the ultimate power of death is announced morning, noon, and night. But Satan cannot rule directly. God alone has the power of life and death, and thus Satan can only rule indirectly. He must rely on our fear of death.
I am struck by the binary thinking here. Reno says that if churches are closed and people cannot visit their neighbors and engage in face-to-face contact, at least for the time being, then Satan must be at work. When Reno talks about "triage" it sounds a lot like what armies call "collateral damage." In other words, we need to bomb the hell out of a country because a just war theorist thinks it is the morally correct thing to do, even if it means innocent people will lose their lives. If they die, they die. That's the price of doing God's will.
Reno is correct when he says that we live in a society in which we always make indirect decisions about who lives and who dies. But we should never sit back and passively accept the existence of such a society.  Isn't part of our calling as Christians to try to work toward changing such a world? The Christian faith is paradoxical in this regard. We believe the world is broken. We also believe we must engage in acts of justice as a means of working toward wholeness (shalom). Both are true. But I am afraid in this case Reno leans too heavily on the side of tragedy. As Eric Miller recently wrote, "which of your fellow parishioners, Mr. Reno, are you willing to expose to the virus? Could you tell us their names? Will you be sure to let their families know?" There is something disgusting about using the term "triage" to talk about death in our current moment.
And this:
That older generation that endured the Spanish flu, now long gone, was not ill-informed. People in that era were attended by medical professionals who fully understood the spread of disease and methods of quarantine. Unlike us, however, that generation did not want to live under Satan's rule, not even for a season. They insisted that man was made for life, not death. They bowed their head before the storm of disease and endured its punishing blows, but they otherwise stood firm and continued to work, worship, and play, insisting that fear of death would not govern their societies or their lives.
Or maybe this generation was just foolish. Reno is engaging in the worst form of nostalgia here. He has turned our ancestors into heroic Christians who stared influenza in the face, endured its "punishing blows," and did not give death its due. The result of this heroism was 675,000 dead Americans.  Read the historians! I have been posting about the 1918 influenza for a couple of weeks now. There is a reason why, until recently, no one talked about this tragic moment in American history.
We have been self-quarantined now for two weeks. Perhaps the message for the church is patience, not a rush to judgment that leads us to make questionable claims about the dignity of human life.