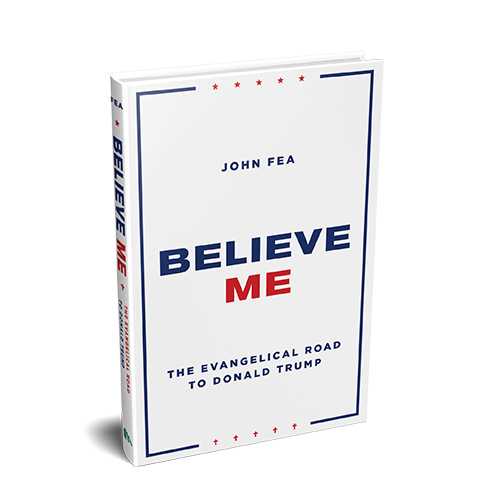 I recently had the honor and privilege of being a guest on Rob Schenk's podcast "Schenk Talks Bonhoeffer." We chatted about my book Believe Me: The Evangelical Road to Donald Trump and evangelicals and politics more broadly. Perhaps some of you remember my post about Schenk from a few days ago.  He is the evangelical pastor who had a seat at the table for many of the conversations and initiatives that launched the Christian Right in the 1980s.
Listen here.
During the conversation, Schenk talks about his attendance at a prayer meeting on the day of Trump's inauguration.  He bumped into a leading court evangelical and suggested that evangelicals needed to "recalibrate our moral compass" to bring it more in line with Jesus's words in the Sermon on the Mount.  The court evangelical responded: "We don't have time for that, we have serious work to do."
I hope you enjoy our conversation.