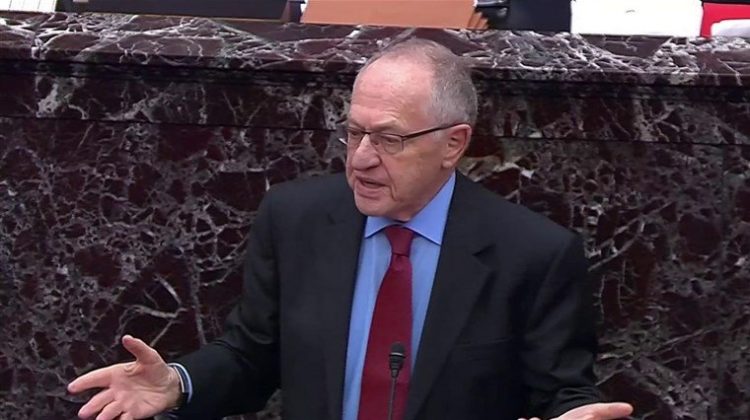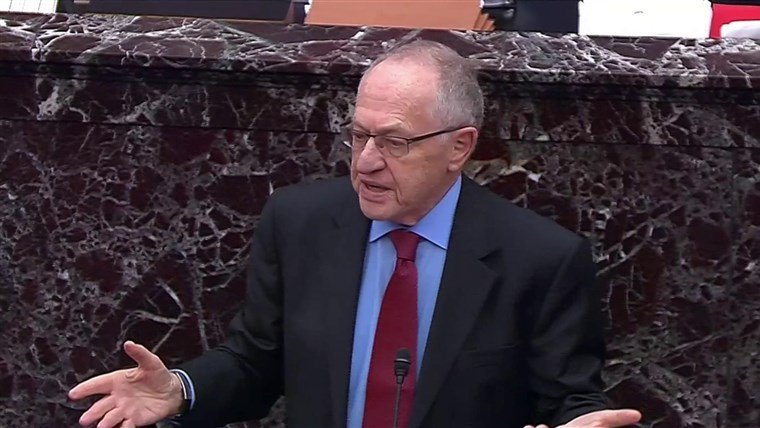 Here is Boston College history professor Heather Cox Richardson at her site, "Letters from an American":
Today, on the floor of the Senate, retired Harvard Professor Alan Dershowitz said the quiet part out loud. Trying to argue that it was okay for Trump to withhold congressionally approved funds from Ukraine until Ukraine's president agreed to smear Trump's key rival in the 2020 election, Dershowitz said that Trump's actions were in the public interest because Trump believes that his reelection is what's best for the country. "Every public official that I know believes that his election is in the public interest… and if a president did something that he believes will help him get elected, in the public interest, that cannot be the kind of quid pro quo that results in impeachment."
Dershowitz is so far out on a limb on this one he's dangling out there on the fuzzy tips. Other legal scholars note that his interpretation of what is acceptable behavior from a president quite literally means that the president can do anything to stay in power. Republicans are flocking to Dershowitz's argument, although some are willing to concede that if a president breaks a law, that would be an impeachable offense. That concession is marred in this case, of course, by the fact that the Government Accountability Office has concluded that Trump did, in fact, break a law by withholding funds from Ukraine, and also by the complication that currently, a 1973 Department of Justice memo does not permit a sitting president to be indicted. Trump's lawyers are currently in court arguing that a sitting president cannot be investigated, either. So… how would we establish that a president had committed a crime?
In any case, this interpretation is so completely ahistorical and bonkers that lawyers and constitutional scholars are chewing it to bits all over the media tonight. If a president can do anything to get reelected, including using the power of the American government to pressure a foreign country into smearing a rival, under what possible circumstances would we ever have a change in president? He or his selected replacements will rule forever.
But this chilling perversion of the American presidency does say a great deal about today's Republican leaders. They have bought into the idea that they, and only they, should rule. This has been a long time coming.
Read the rest here.