Most of them were there on Friday night: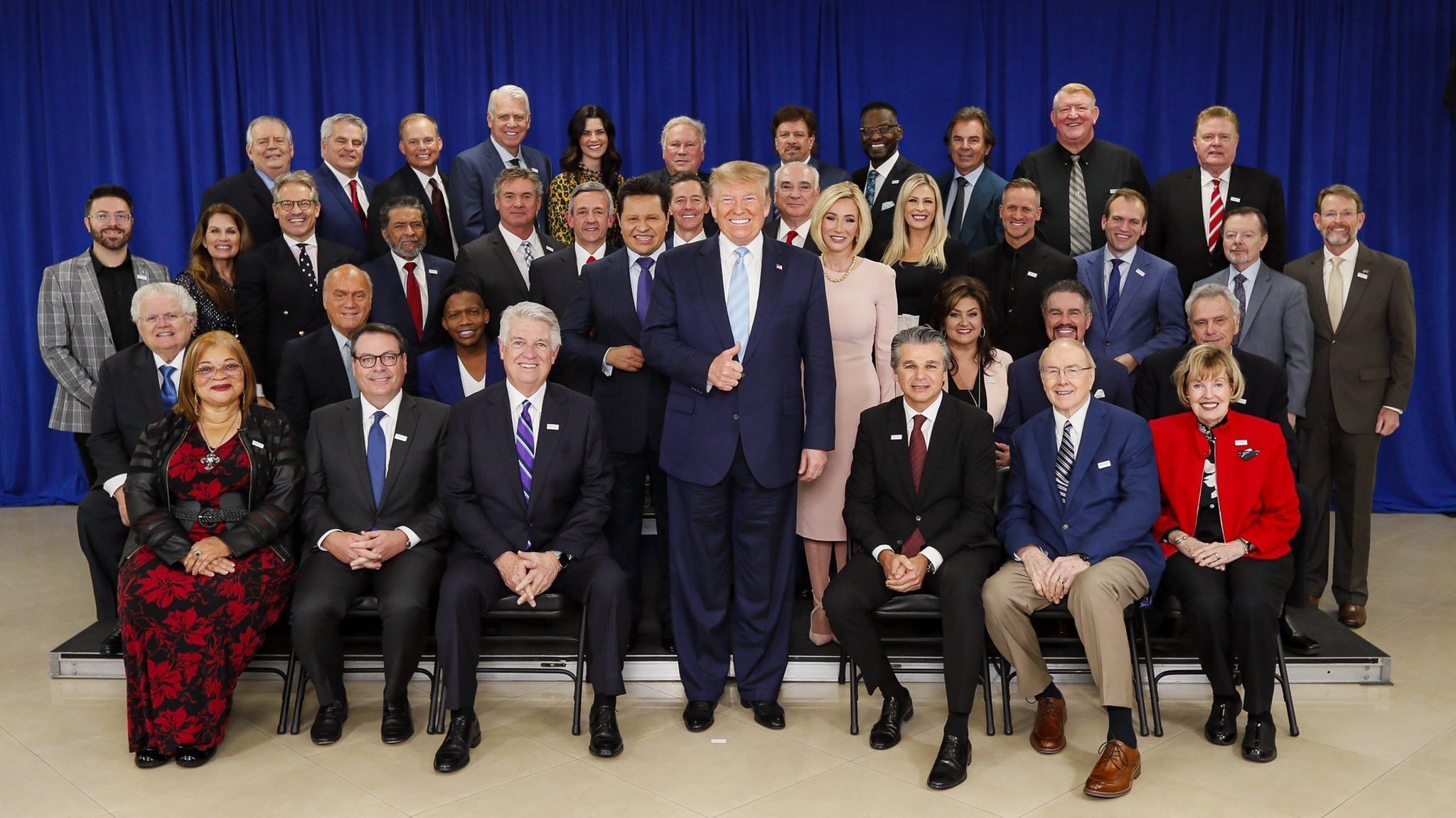 I don't recognize everyone, but I see Alveda King, Jack Graham, Jenetzen Franklin, James Dobson, Shirley Dobson, James Robison, Michael Tait, Greg Laurie, Michelle Bachmann, Eric Metaxas, Tony Suarez, Robert Jeffress, Ralph Reed, Johnnie Moore, Gary Bauer, Tony Perkins, Richard Land, Cissie Graham, Tim Clinton, Harry Jackson, and Jim Garlow, Paula White, and Guillermo Maldonado.
I wonder if Trump can identify them all.
Many of these people feature prominently in Believe Me: The Evangelical Road to Donald Trump.