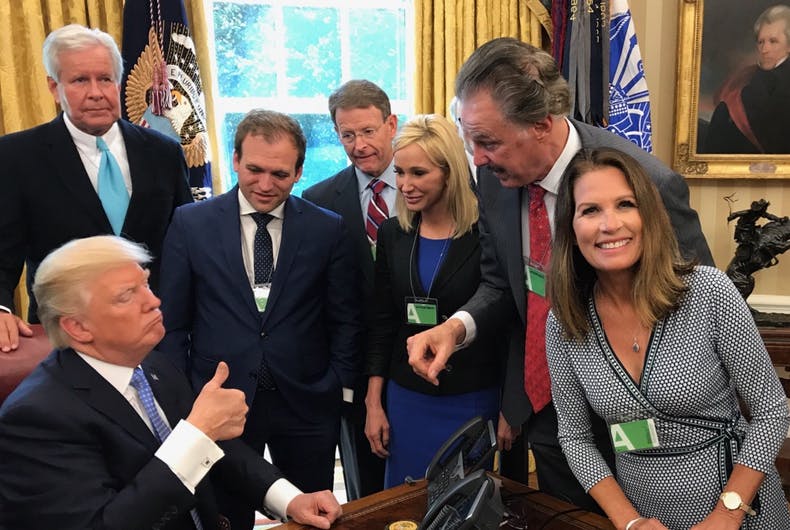 I want to pick up on something I wrote at the end of an earlier post on Christianity Today's call for the removal of Donald Trump.  I referred to a Washington Post piece I published on July 17, 2017 titled "Trump threatens to change the course of American Christianity."  In that piece I wrote:
Historians will write about this moment in terms of both continuity and change. On one hand, court evangelicals are part of a familiar story. For nearly half a century, evangelicals have sought to influence the direction of the country and its laws through politics. But Trump has forced them to embrace a pragmatism that could damage the gospel around the world, and force many Christians to rethink their religious identities and affiliations.
And this:
Not all evangelicals are on board, of course. Most black evangelicals are horrified by Trump's failure to understand their history and his willingness to serve as a hero of the alt-right movement.
The 20 percent of white evangelicals who did not vote for Trump — many of whom are conservative politically and theologically — now seem to have a lot more in common with mainline Protestants. Some in my own circles have expressed a desire to leave their evangelical churches in search of a more authentic form of Christianity.
Other evangelicals are experiencing a crisis of faith as they look around in their white congregations on Sunday morning and realize that so many fellow Christians were willing to turn a blind eye to all that Trump represents.
If the court evangelicals were students of history, they have learned the wrong lesson from evangelical political engagement of the 1970s and 1980s. Trump's presidency — with its tweets and promises of power — requires evangelical leaders to speak truth to power, not to be seduced by it.
Only time will tell how the landscape of evangelicalism will change as a result of Trump's presidency.  But Mark Galli's editorial today at Christianity Today has brought to light divisions in American evangelicalism that have existed since Trump got elected, but have been hidden since the 81% story hit the news.  Not all evangelicals are court evangelicals or Trump evangelicals.
As I argued earlier tonight, I still think the majority of evangelicals will vote for Trump, but Galli's editorial will let the general public know more about the 19% of evangelical Christians to whom I dedicated Believe Me: The Evangelical Road to Donald Trump in June 2018.
Galli has given voice to what court evangelical Robert Jeffress once called the "Christianity Today crowd."