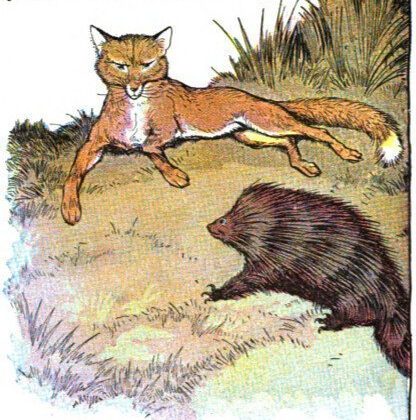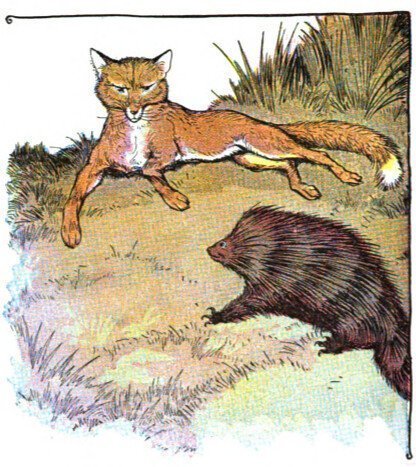 Annie Thorn is a sophomore history major from Kalamazoo, Michigan and our intern here at The Way of Improvement Leads Home.  As part of her internship she is writing a weekly column titled "Out of the Zoo."  It focuses on life as a history major at a small liberal arts college.  In this dispatch, Annie reflects on Isaiah Berlin's essay "The Hedgehog and the Fox.". –JF
I did a lot of reading this semester. Being a history major, though, I suppose it comes with the territory. Instead of spending hours in the pottery studio like the art majors, or agonizing over lab like STEM students, history majors write and read—a lot. I read John Santrock in Educational Psychology, lots of Sam Wineburg for Teaching History and Social Studies, and many words from the pen of Alexander Hamilton for my Age of Hamilton class. Since the beginning of September I've been exposed to a number of different voices, some clear and others confusing, some of which I agree with and others that I don't. Nonetheless, the challenge of hearing each one out is a task that has surely made me a better writer, student, and novice historian.
One of the first pieces I read this semester was for my Historical Methods class, an essay by Isaiah Berlin titled "The Hedgehog and the Fox." I distinctly remember reading it within a few days of arriving on campus, sitting at one of the picnic tables outside Murray Library when it was still warm enough to do so. Pulling from the Greek poet Archilochus who once wrote "The fox knows many things, but the hedgehog knows one big thing," Berlin thinks that this statement, taken figuratively, describes a great difference that splits writers and thinkers. Some are hedgehogs, Berlin writes, who "relate everything to a single central vision," who like to simplify their findings and organize them into a neat and concise conclusion. And then there are others, the foxes, who "pursue many ends, often unrelated and even contradictory," who dwell in nuances and complexity, who run in the many different directions that their thinking, writing, or researching takes them. 
In my methods class we talked about how, as historians, we think and write and research somewhere between these two sects. For while we may start a project with a central topic, theme or idea in mind, as we do research we are stretched in many different directions. No matter how much we desire to organize all our findings into a thesis statement that's orderly and decisive, we sometimes must face the reality that the past is often far too complex to do so to our satisfaction. We have the spines of hedgehogs and the fluffy tails of foxes, or so it seems. 
As I wrap up my final papers for the semester (which I have already written about here and here) I am continuing to realize the truth of this assertion. I've spent the whole semester knee deep in research–seeking out sources, following leads, falling down rabbit holes–all in an attempt to answer the questions I set out to answer.  But after all my research, I'm realizing that the questions I asked months ago are not so easily answered. I'm realizing that there will always be paths that remain unexplored, questions that go unanswered; yet with due dates fast approaching I must bring my research to some sort of end.
Thus, it is here that I will remain. In the tension between the one and the many, the simple and the complex, I attempt to bring my months of research together into a cohesive whole. I try to bring my outstretched hands together and weave the fringes of my research into some kind of tapestry. I can only hope that my tapestry will be a beautiful one.