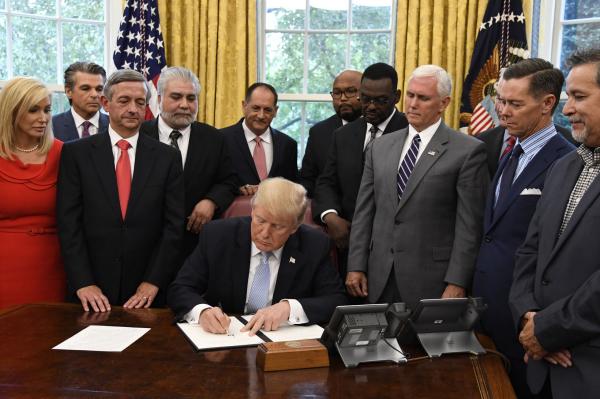 I recently joined Jemar Tisby and Molly Worthen on Canadian Broadcast Corporation's "Ideas."  You can listen here.
Here is a taste of the accompanying article:
John Fea has written an entire book about the apparently contradictory relationship of evangelicals and Donald Trump, basing the title on one of Trump's oft-repeated catch phrases: Believe Me.
He sees the championing of Donald Trump by evangelicals through two lenses — as an historian, and as a committed evangelical himself.
Historically, evangelicals began courting agents of secular power in the Reagan era. The trouble he finds in this trajectory is that the evangelical church's fixation on abortion, appointments to the Supreme Court, and supporting politicians they see as a means to a theological end, opens up the risk of losing credibility both to a generation of younger believers, and their own capacity to bear witness authentically.
The root of "evangelical," he points out, means "good news, which in turn means a commitment to social justice and harmony. He dubs those seeking to curry favour and influence with the president "court evangelicals."
Christian belief, he posits, doesn't entail posing for a photo op and aligning oneself with power, but — like the prophet Nathan — telling the truth to it. 
Read the entire piece here.