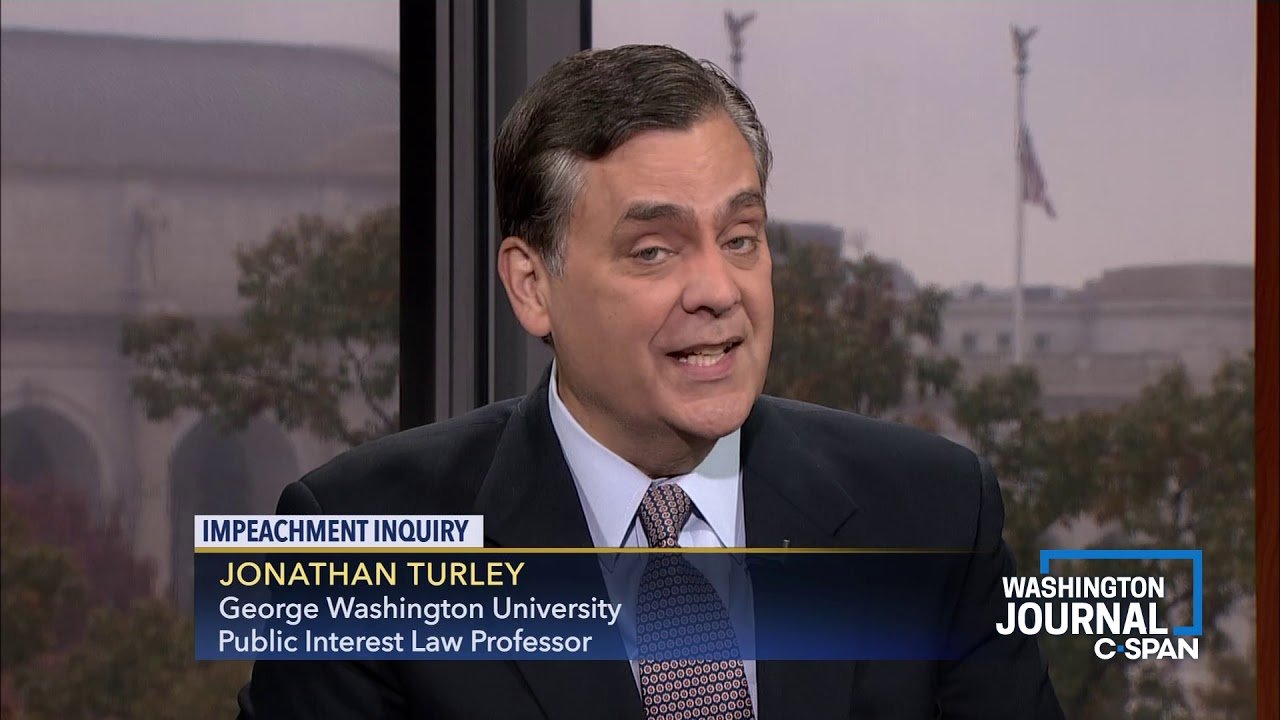 Tomorrow the Judiciary Committee will hear from four witnesses, all constitutional scholars.  They are:
Noah Feldman of Harvard University.  He is also a Bloomberg News columnist and the author of a biography of James Madison.
Pamela Karlan of Stanford University.  She was the U.S. Deputy Assistant Attorney General for Voting Rights in the U.S. Department of Justice Civil Division during the Obama presidency.
Michael Gerhardt of the University of North Carolina.  He is on record saying that the impeachment inquiry is "fully legitimate." Gerhardt is Scholar in Residence at the National Constitution Center.
Jonathan Turley of George Washington University.  He is a prolific blogger.  He is probably the most familiar face among the four law professors testifying because he is often on television news programs.
Three of these witnesses were selected by Democrats, and one by Republicans.  Based on what I know about Turley, I am guessing that he was chosen by the Republicans.
This should be fun, but why won't any historians be testifying?