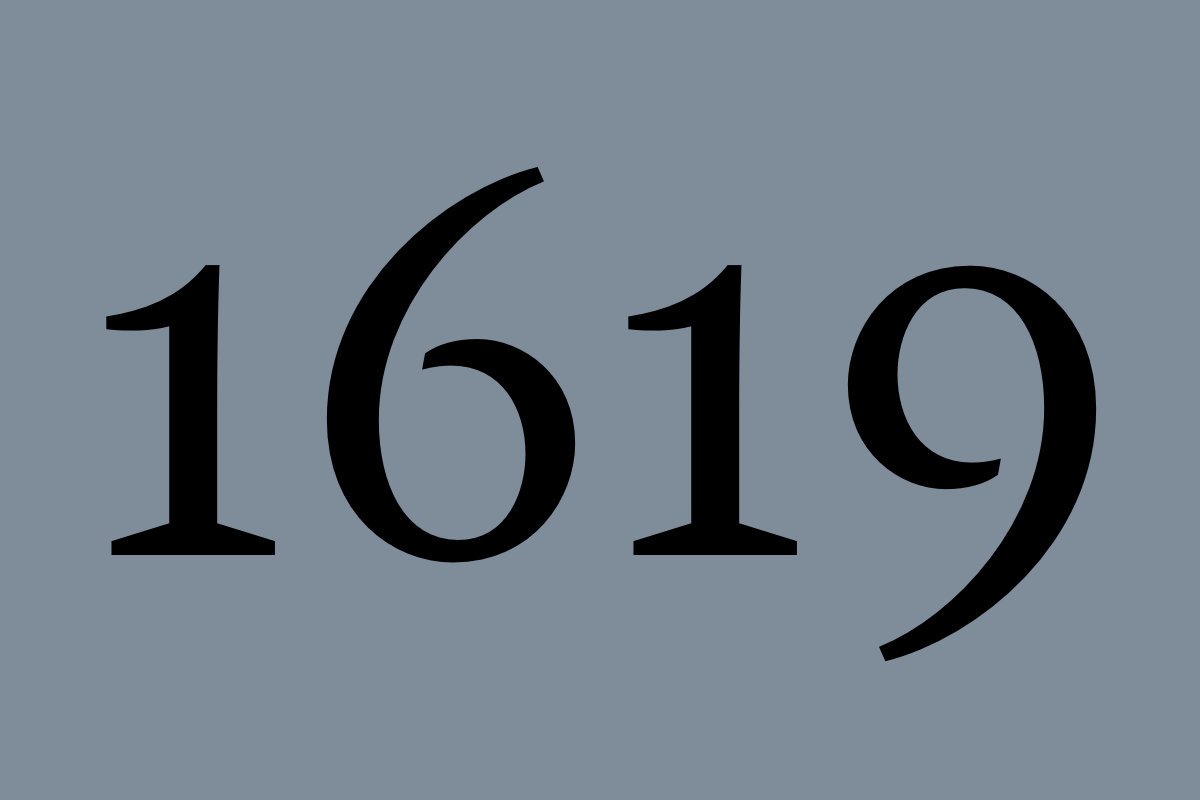 Princeton Civil War historian James McPherson has weighed-in.  So has Gordon Wood, a historian of the American Revolution.  And now it is time for CUNY-Graduate School historian James Oakes to offer his opinion on The New York Times's 1619 Project.
Here is a taste of the World Socialist Website's interview with Oakes:
Q. Can you discuss some of the recent literature on slavery and capitalism, which argues that chattel slavery was, and is, the decisive feature of capitalism, especially American capitalism? I am thinking in particular of the recent books by Sven Beckert, Ed Baptist and Walter Johnson. This seems to inform the contribution to the 1619 Project by Matthew Desmond.
A. Collectively their work has prompted some very strong criticism from scholars in the field. My concern is that by avoiding some of the basic analytical questions, most of the scholars have backed into a neo-liberal economic interpretation of slavery, though I think I'd exempt Sven Beckert somewhat from that, because I think he's come to do something somewhat different theoretically.
What you really have with this literature is a marriage of neo-liberalism and liberal guilt. When you marry those two things, neo-liberal politics and liberal guilt, this is what you get. You get the New York Times, you get the literature on slavery and capitalism.
Q. Let me ask you about Lincoln. He's not discussed much in Ms. Hannah-Jones' article—
A. Yes, she does the famous 1862 meeting Lincoln had in the White House on colonization—
Q. Lincoln is presented as a garden-variety racist…
A. Yes, and she also says somewhere else that he issued the Emancipation Proclamation simply as a military tactic…
Q. Could you comment on that?
A. It's ridiculous. Most of what Abraham Lincoln had to say about African Americans was anti-racist, from the first major speech he gives on slavery in 1854, when he says, "If the negro is a man, why then my ancient faith teaches me that 'all men are created equal'; and that there can be no moral right in connection with one man's making a slave of another." Lincoln says, can't we stop talking about this race and that race being equal or inferior and go back to the principle that all men are created equal. And he says this so many times and in so many ways. By the late 1850s he was vehemently denouncing Stephen Douglas and his northern Democrats for their racist demagoguery, which Lincoln complained was designed to accustom the American people to the idea that slavery was the permanent, natural condition of black people. His speeches were becoming, quite literally, anti-racist.
Now, he grew up in Indiana and he lived as an adult in Illinois, and Illinois had some of the harshest discriminatory laws in the North. That is to say, he inhabited a world in which it's almost unimaginable to him that white people will ever allow black people to live as equals. So on the one hand he denounces racism and is committed to emancipation, to the overthrow of slavery, gradually or however it would take place. But on the other hand he believes white people will never allow blacks equality. So he advocates voluntary colonization. Find a place somewhere where blacks can enjoy the full fruits of liberty that all human beings are entitled to. It's a very pessimistic view about the possibilities of racial equality. Ironically, it's not all that far from Lincoln's critics today who say that racism is built into the American DNA. At least Lincoln got over it and came to the conclusion that we're going to have to live as equals here.
The statement he makes on colonization was framed as an unflinching attack on the colonizationists who were motivated by their hatred of blacks, who wanted free blacks expelled from the country simply because they were black. It's a vehement attack on the racist justification of colonization. So Lincoln favors colonization, but he abandons it with the Emancipation Proclamation once it no longer serves the political function of promoting state abolition, and once he comes to accept that America was going to have to be a multi-racial nation.
Still, that meeting with African Americans in the summer of 1862 was terrible. As I said in a previous book, it was a low point in his presidency. But although Lincoln at that point was still sincerely committed to colonization, he was also a politician and it was also a strategic meeting. He was sitting on the Emancipation Proclamation. He knew that northern racists were going to be annoyed because they'd been saying from the start that they didn't want the Civil War to be about freeing the slaves, they wanted it to be about nothing more than restoring the union. So Lincoln is throwing them a sop by behaving in a disgraceful, condescending manner toward a group of African American leaders in the most conspicuous, public way.
Read the entire interview here.