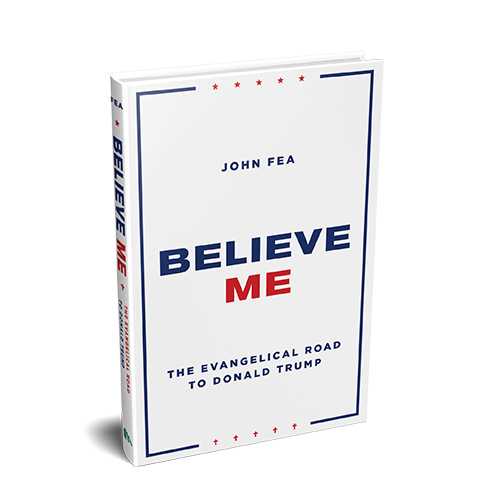 Donald Trump claims that his impeachment is "electrifying" the evangelical churches.  He talks as if he is somehow responsible for a religious revival that is apparently influencing "hundreds of thousands" of people.  Hallelujah!  It is the Third Great Awakening!
Watch:
[youtube https://www.youtube.com/watch?v=oE-jy-IGp3M&w=560&h=315]
Here is a question to consider:  Is Trump right?  Are people joining churches because they want to rally around the president during this impeachment crisis?  If so, what does this say about American evangelicalism?
Why do so many evangelicals support Trump?  I tried to answer this question in Believe Me: The Evangelical Road to Donald Trump.  It will appear in paperback in January 2020, just in time for primary season.  In the meantime, check out the book's recently updated website.
I'm open for some more book talks or lectures in the wake of the paperback release.  Let me know if you are interested in setting something up for Winter, Spring or Summer 2020.