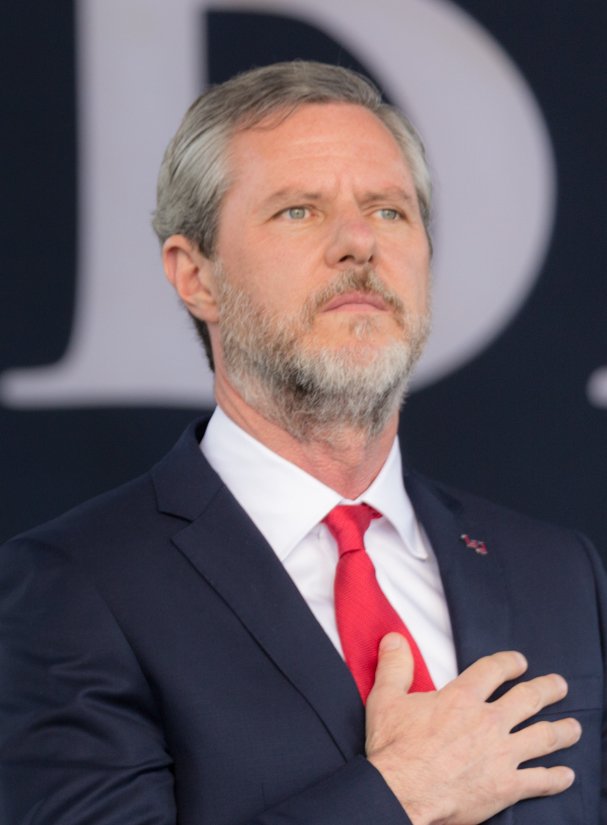 Not only was Jerry Falwell Jr., the president of the largest Christian university in the world, partying (with alcohol) at a Miami nightclub, but he also lied about it and got caught.
There are many things I could say here, but I think I will go with this: "never mess with the reputation of a professional photographer."
Here is a taste of Brandon Ambrosino's latest piece at Politico:
One day after POLITICO published a piece in which Jerry Falwell Jr. denied visiting a Miami Beach nightclub in July 2014 and alleged that any images showing such were "photo-shopped," a new trove of photos showing Falwell at the club has been released.
Seth Browarnik, the owner of World Red Eye, a photography company that documents Miami's bustling nightlife scene, says he was unaware how many photos he had of Falwell until Falwell alleged that his site's images were manipulated—prompting Browarnik to explore his photo archive to prove otherwise….
For the past 21 years, Browarnik has photographed Miami nightlife. Because of his trusted reputation as a photographer, he thought it was important to quickly quash Falwell's accusation.
"That's why I have an archive of five million photos," Browarnik told me. "That's why we catalog everything."
Read the entire article here.