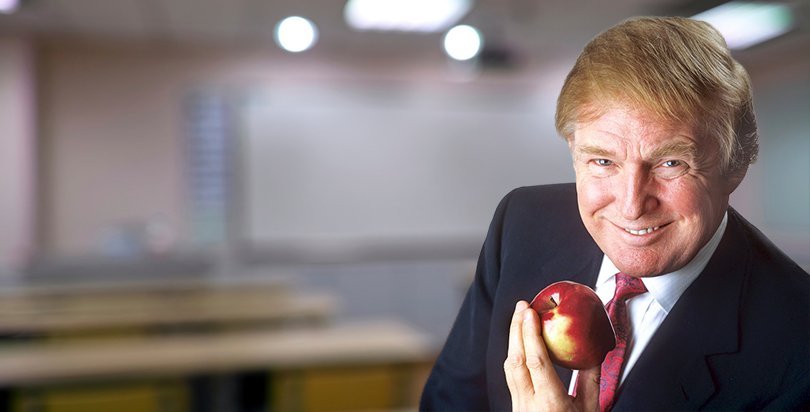 Check out Sarah Jones's playful piece at New York Magazine in the wake of Trump's recent "chosen one" comments.
So could Trump be the Antichrist? Look, anything is possible. I will tell you what my father once told me. Satan walks about like a roaring lion, seeking whom he may devour. (For the record, I don't recommend saying this to a child, especially not after she tells you that she had a dream about a witch who eats people.) The point is that Satan is devious, and his works can be found anywhere. Trump could indeed be his agent, and that would make him an antichrist, if not the Antichrist.
The distinction is relevant. As Hannah Gais pointed out in the Outline last year, the term initially identified "those who refused to confess Christ's presence on Earth or his divinity." But the eschatology popular with many conservative Evangelicals holds that there is one Antichrist, who will bring about Armageddon. Biblical literalists of a certain stripe have long speculated that a president would make an ideal Antichrist, though this interpretation is not universal. The Left Behind series, which terrorized Christian youth groups in the late 1990s and early 2000s, gives us an Antichrist from Romania, who exists thanks to genetic experimentation by a Satanic cult.
Read the rest here. I don't know if Trump is the Antichrist, but one could certainly make the case that he is anti-Christ.