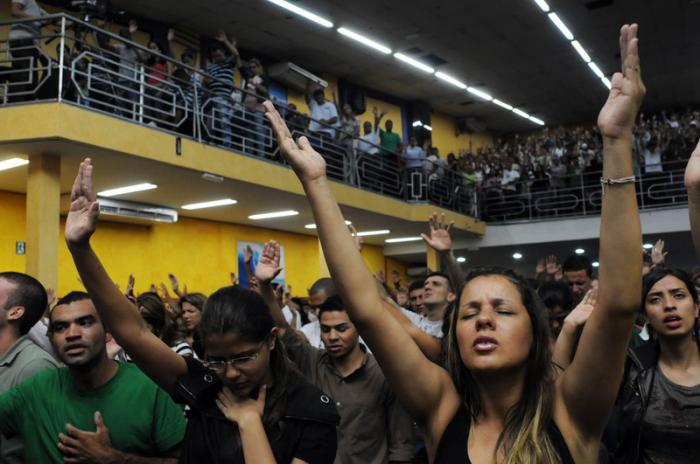 Steven Waldman, author of Sacred Liberty: America's Long, Bloody, and Ongoing Struggle for Religious Freedom, makes a very interesting point in a recent piece at Talking Points Memo.  After mentioning Trump's anti-immigration policies and his defense of Christianity, Waldman writes: "It's a stance we've come to expect, but there's an irony to this.  At a moment when more and more Americans are unaffiliated with religion, immigration is providing a counterbalance."
Here is a taste:
Beyond that, it is well known that for the past few decades Latino immigration has energized, and in some ways saved, the Catholic Church in the United States. About 40 percent of American Catholics are Hispanic, and they're more likely to say religion is "very important" in their lives than white Catholics.
What's less acknowledged is that Latinos have also bolstered evangelical communities. Some 16 million evangelicals are Hispanic, and about 15 percent of all immigrants are evangelical.
Beyond the specifics, I'd argue that immigration has been a key factor in strengthening religious freedom in the U.S. New immigrants are more likely to be religious and to say it's important in their lives than the general population.
Read the entire piece here.