Day 3 of the Gilder-Lehrman Institute of American History summer seminar on colonial America is in the books.  It was a busy day that was full of content.  We had three lectures yesterday: Colonial Virginia (from Jamestown to Bacon's Rebellion), Massachusetts Bay Colony, and the role of women in colonial New England.
The teachers are starting to nail down topics for their lesson plans.  Nate McAlister is working with them to help find primary sources to interpret.  Today I spoke to teachers who are writing lessons on the Salem Witch Trials, Jesuit missionaries, Puritan theology,  and race-relations in colonial Virginia.
After dinner we toured Presbyterian cemetery. We visited the graves of the early Princeton presidents: Aaron Burr Sr., Jonathan Edwards, Samuel Davies, Samuel Finley, and John Witherspoon.  The teachers all wanted to get their picture taken with the "prodigy of Princeton College" (to quote Lin-Manuel Miranda) Aaron Burr Jr.  He is buried next to his father.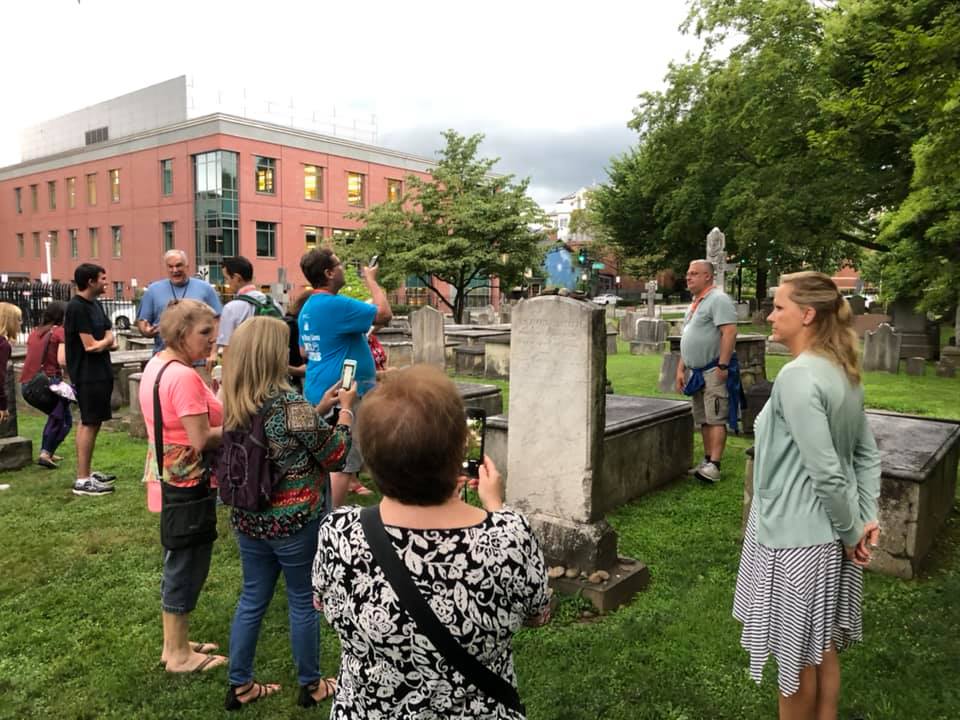 What Princeton Seminar would be complete with a trip to the Yankee Doodle Tap Room at the Nassau Inn?  We imbibed some adult beverages and, as always, tried to solve many of the world's problems.  And thanks to Nate who bought the first round!
Philadelphia tomorrow!  Stay tuned.