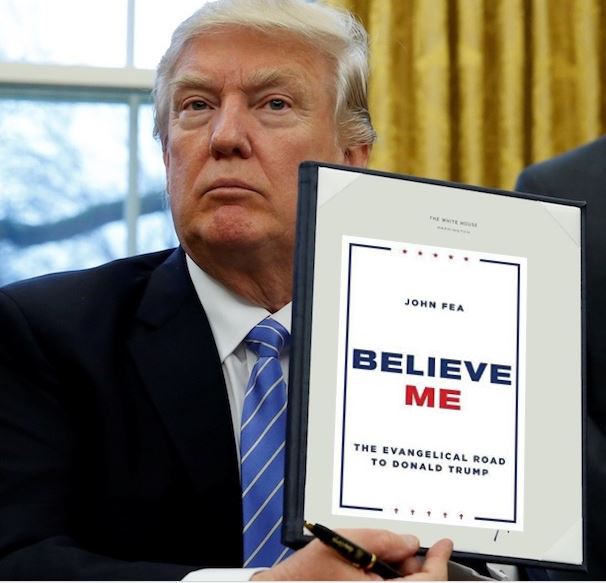 Over at The Huffington Post, religion writer Carol Kuruvilla has a piece on the recent Pew Research report on white evangelicals and Donald Trump.  The piece includes analysis from Daniel K. Williams, Janelle Wong, and yours truly.
Here is a taste:
John Fea, a history professor at Messiah College and the author of Believe Me: The Evangelical Road to Donald Trump, told HuffPost he's not surprised that white evangelicals' support has remained firm more than two years into Trump's presidency. As long as Trump continues to deliver on issues important to white evangelicals ― appointing conservative federal judges, defending religious liberty, and keeping the economy strong ― Fea believes this support will continue.
"While I am sure some white evangelicals have turned away in light of his constant lies, divisive tweets, race-baiting, and national emergency declaration, most white evangelicals are indistinguishable from the Republican Party, which continues to support Trump heavily," Fea wrote in an email. 
"As an evangelical myself, the difference between 78% and 69% is generally meaningless. The number is still too large," Fea added.
Pew's recent analysis also suggested that white evangelicals who regularly attend church tend to be more supportive of Trump than less frequent attendees. This was also true of white Catholics. On the other hand, white mainline Protestants tended to have more mixed views about the president.
Read the entire piece here.